Layout.
Collage.
Illustrate.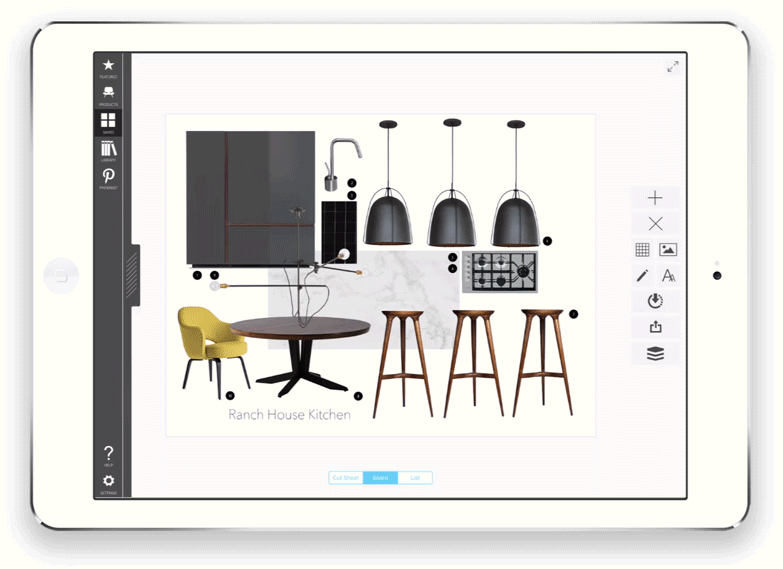 Morpholio Board
Awarded "Best App," Board is the interior designers' dream software. Called "Ideal" by Interior Design, "Addictive" by ELLE DÉCOR and "Stellar" by Design Milk, Board combines your perfect products library with a dream set of tools and the mobility to work or present anywhere. Welcome to the future of interior design.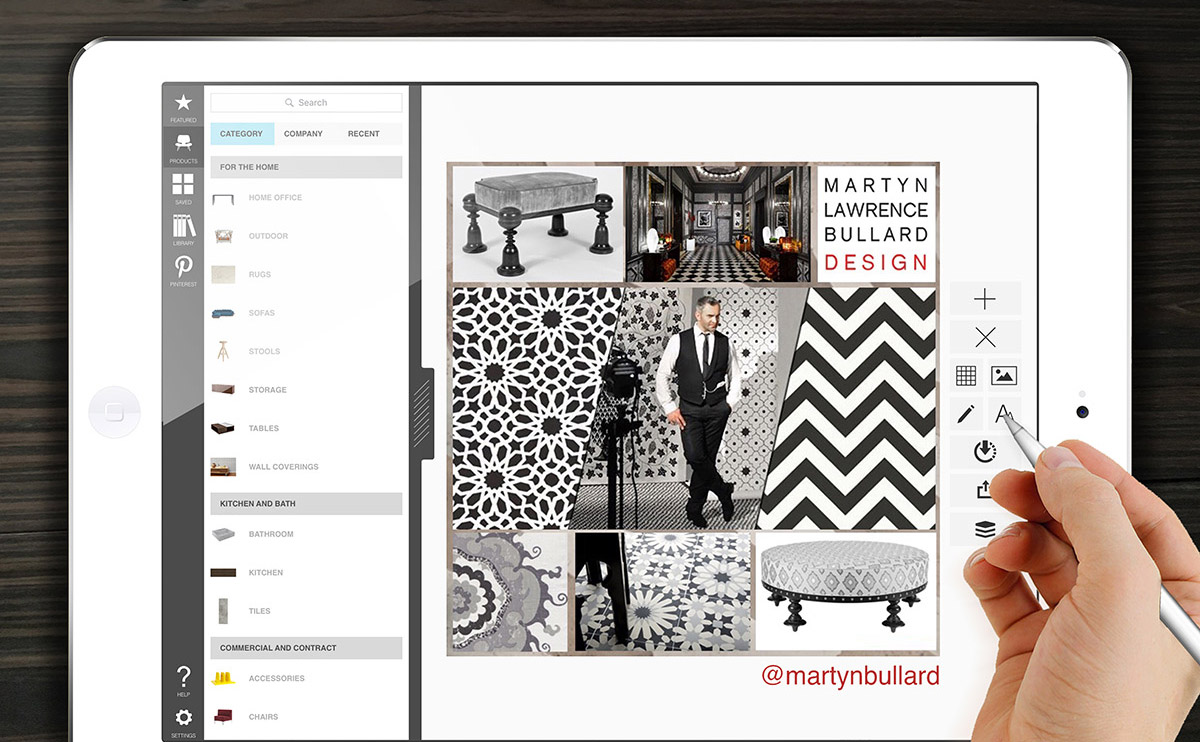 Board Videos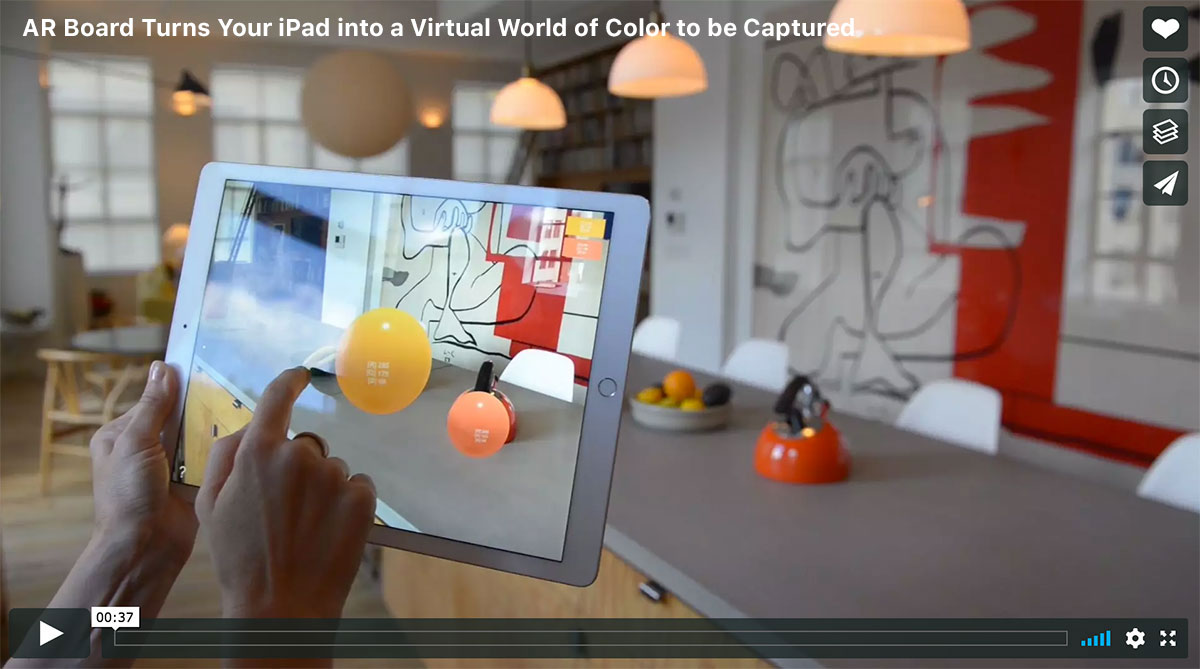 Special Thanks To...
Things you can do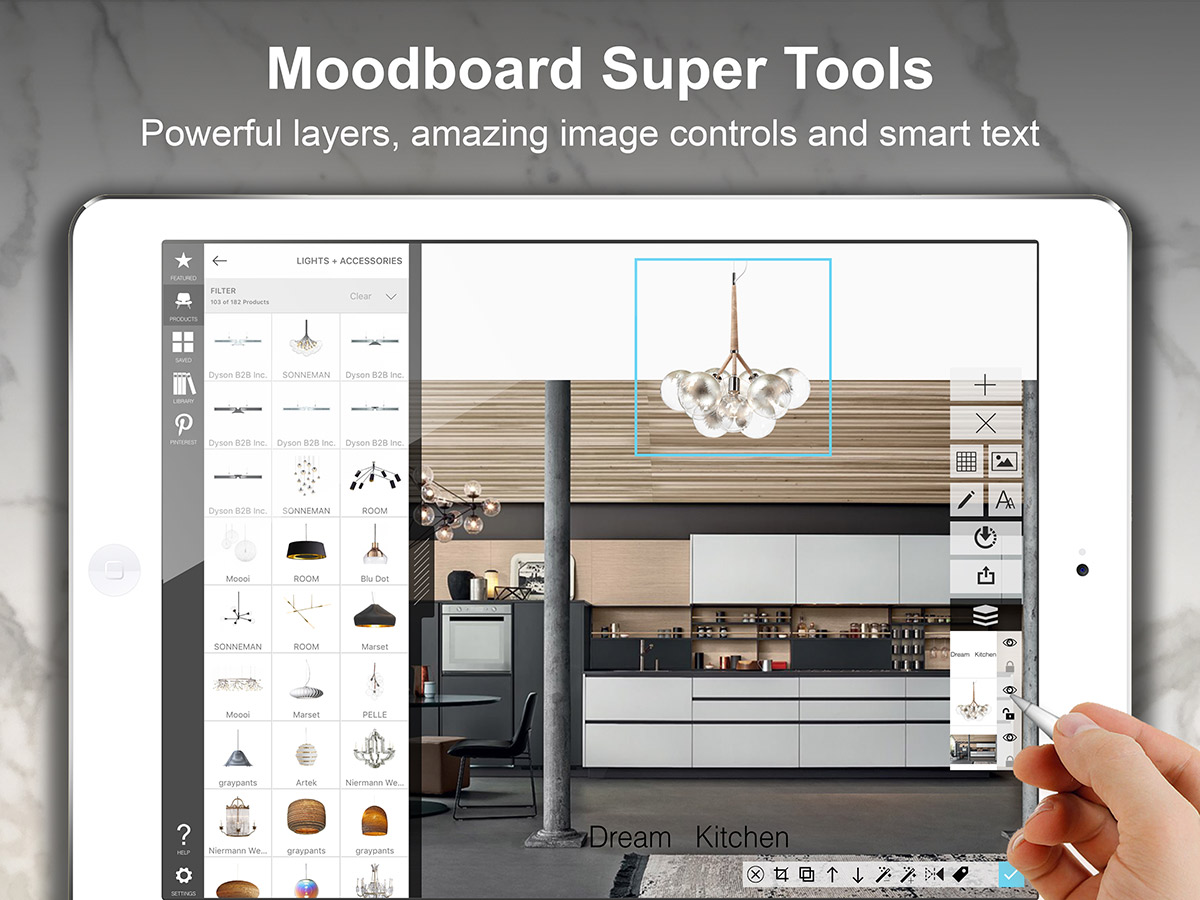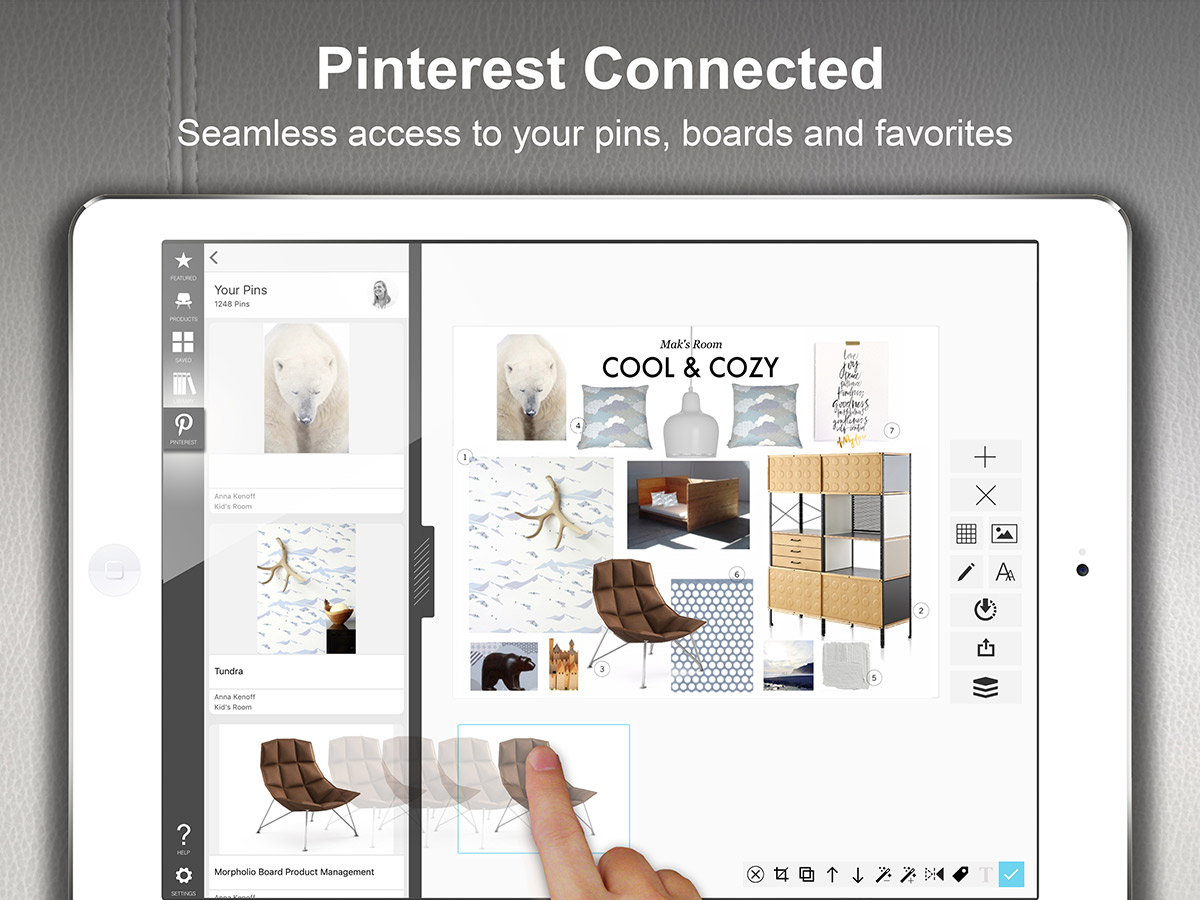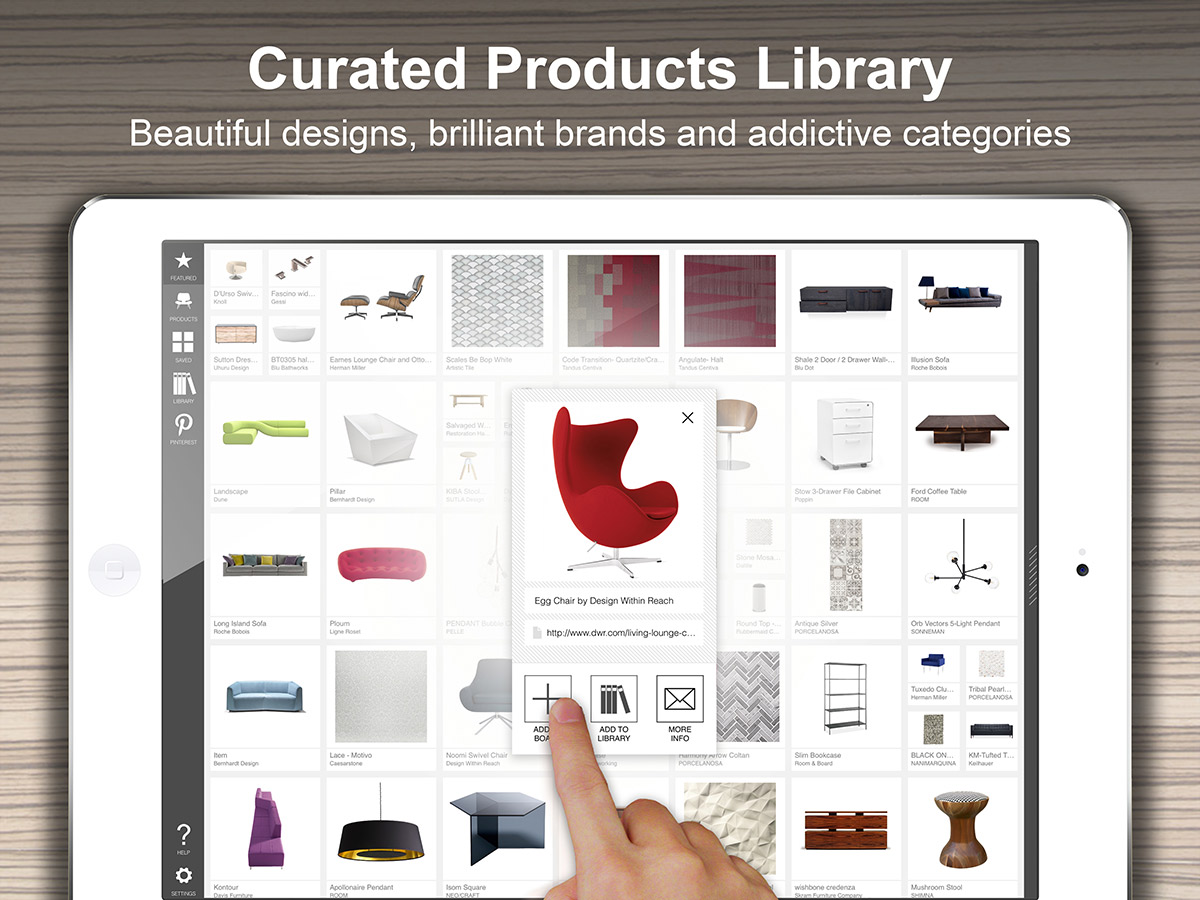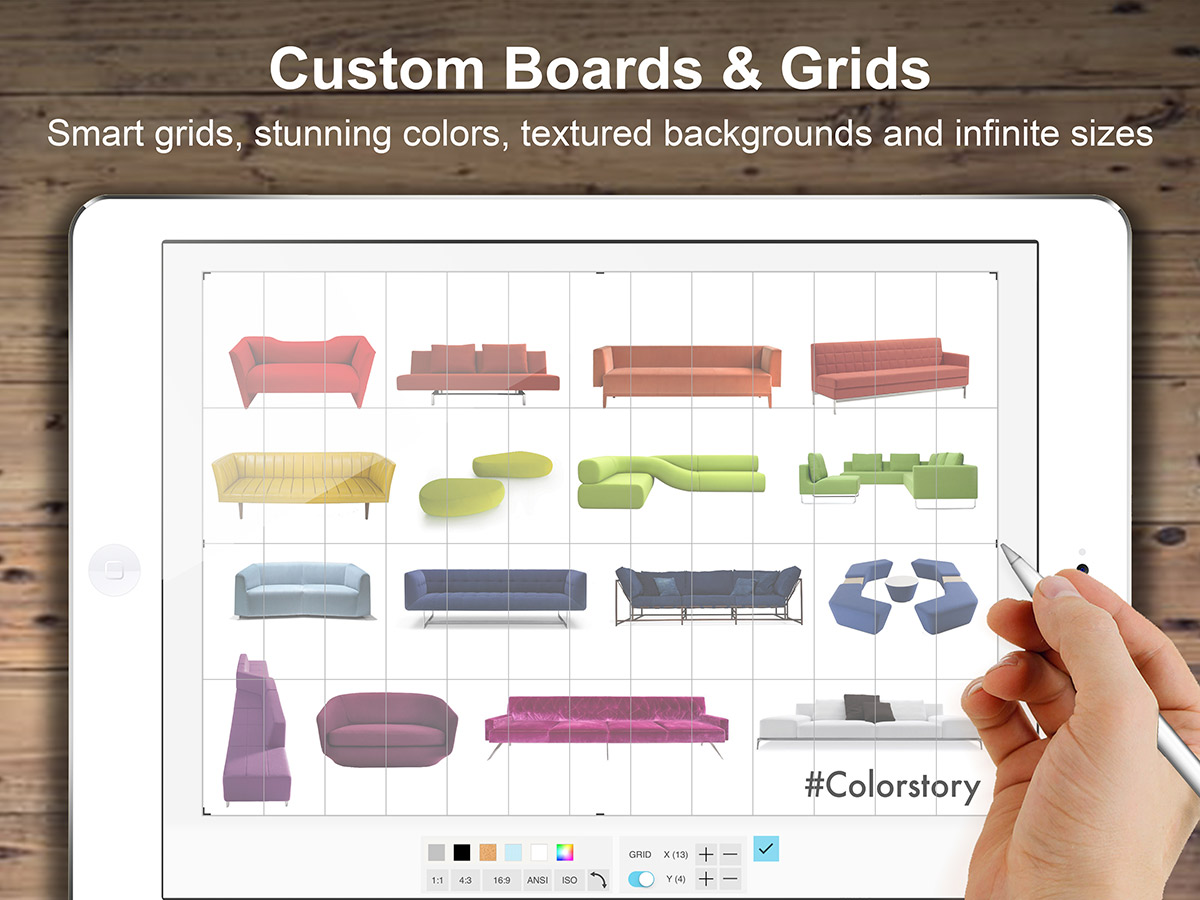 Board Technologies
AR Color Capture
A new tool that lets anyone virtually sample, experience and record colors from the world around them. Not only is this a new way of experiencing color, but also a new way of allowing color to influence décor, design and sourcing.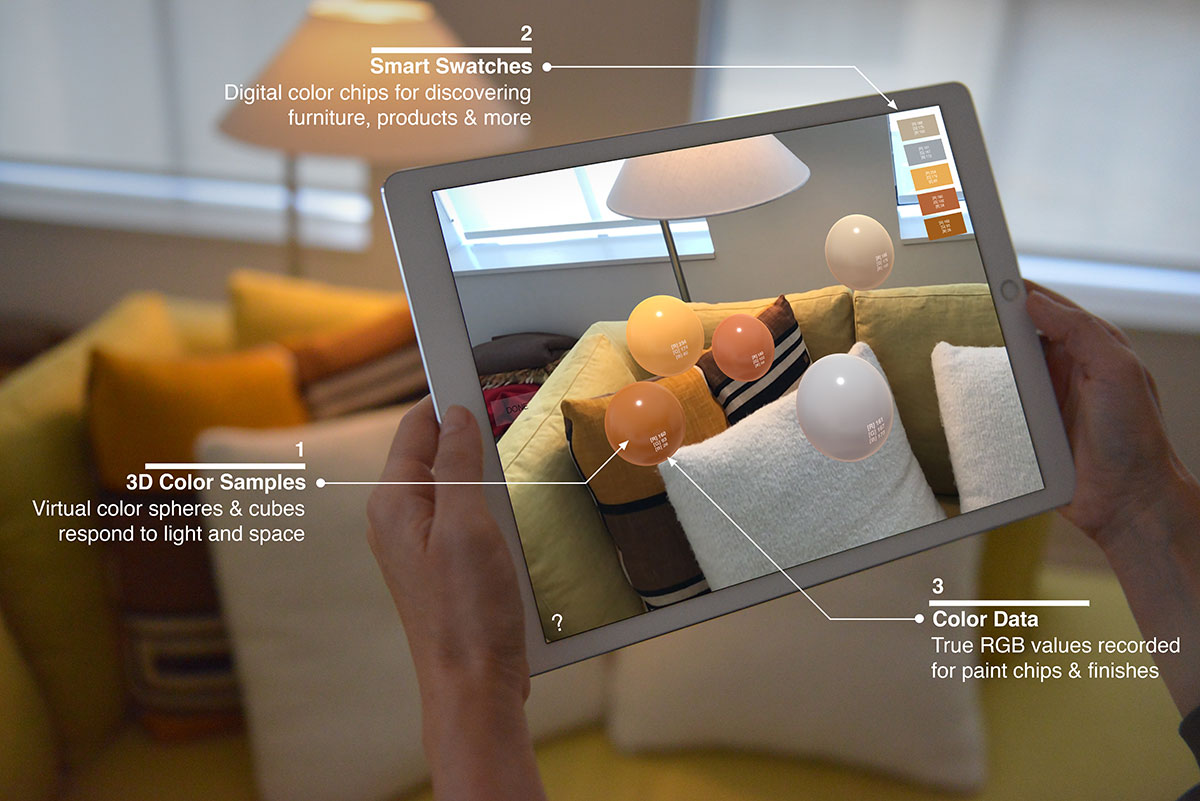 AVA
Meet Ava: the new best friend to designers of all types who want to think and work with images, while allowing precise, as well as beautiful, deliverables to be generated for them. Short for Automated Visual Assembly, Ava is the patent-pending future of interiors added into the new Board Pro. It was invented to package images and information more intelligently - optimizing beauty, clarity, and ease - and allowing designers to navigate seamlessly from process to presentation.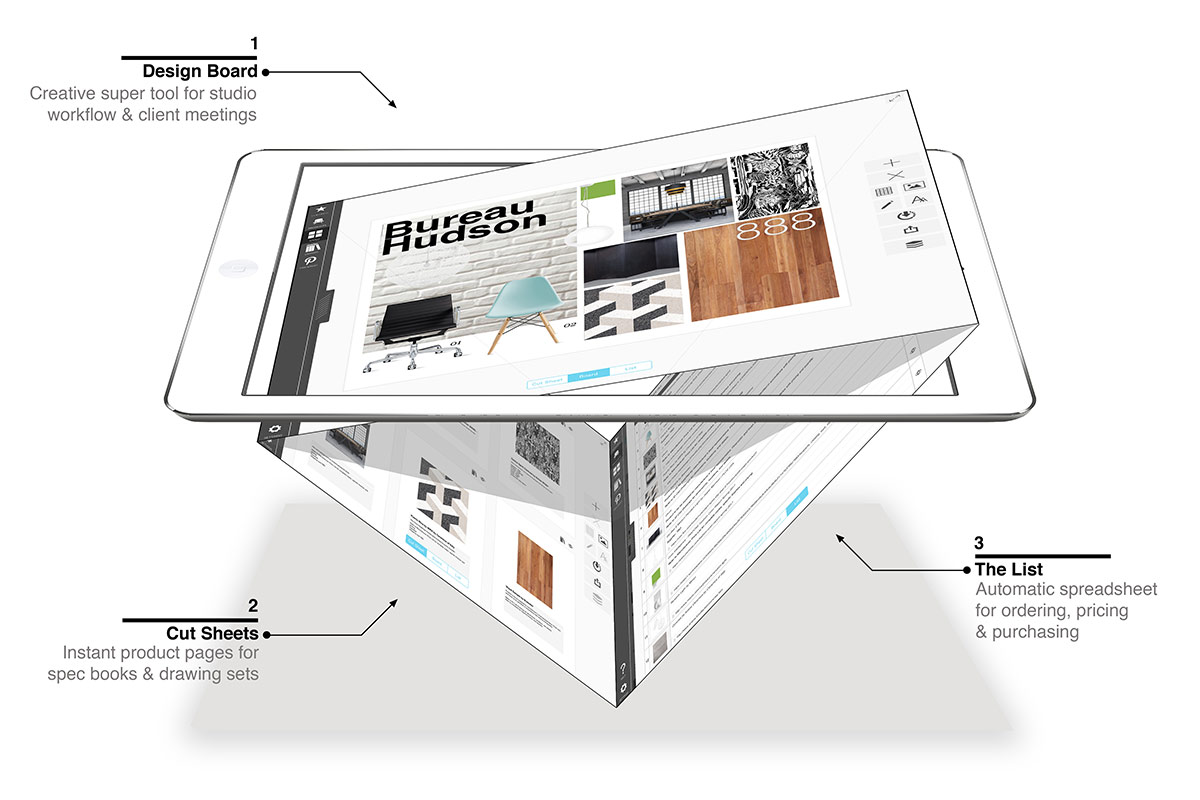 Board Inspiration
Board's "Interior Elite"
Morpholio Board is proud to feature the following "Interior Elite" and we thank them for their amazing design, innovation and support of a creative world.
Morpholio Announces Products of the Year 2017
The "anti-iconic" evokes unity and nature in an inspiring collection of furniture and design objects.
In the spirit of comfort and unity, Morpholio has selected a group of inspired products for the year 2017. Various events of the past year brought to light the fragility of our society, our environment, even our relationships. Morpholio chose an anti-iconic collection to reflect what we see emerging in culture and the moods of communities and people across the globe.

"These products defy the notion of icon in space and seek to merge people with their surroundings in new ways. Their materials and textures evoke the natural, a spirit of wellbeing and even whimsy. And, as always, we are interested in designs that use technology and forward thinking to address impact on the environment," says Anna Kenoff, Morpholio Co-Creator, "In 2017 we seek civility, creativity, and renewal."

Morpholio Board looked at over thousands of products to track trends amongst its growing community of professional and non-professional interior designers. Morpholio's curatorial team, user data and influencer insights all helped to inform this selection for 2017. You can see more about all of these products in the Board App's "Featured Products Gallery."