Open
You can open fully editable Morpholio Board project files to work collaboratively with others or to open a project that was saved to cloud storage. This collaborative feature makes Board the best app for interior designers and other creatives.
---
How to Open Board Project Files
Step 1. Set New Project Location
From the Board projects page, navigate to the folder where you want to add your Board project.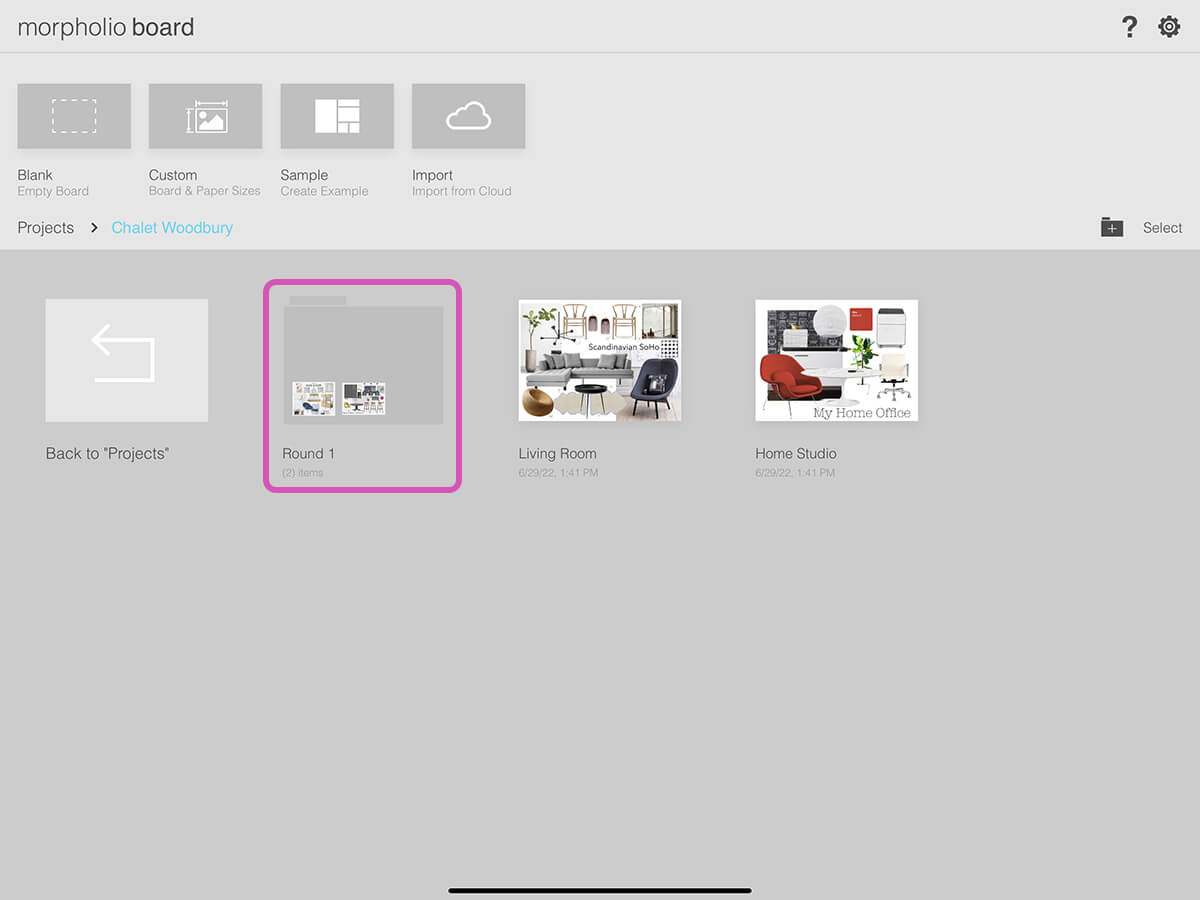 Step 2. Import Your Project
Tap "Import", and then "Cloud Drives". Next, locate the Board file that you want to import. After you select the file, it will be added to your project page.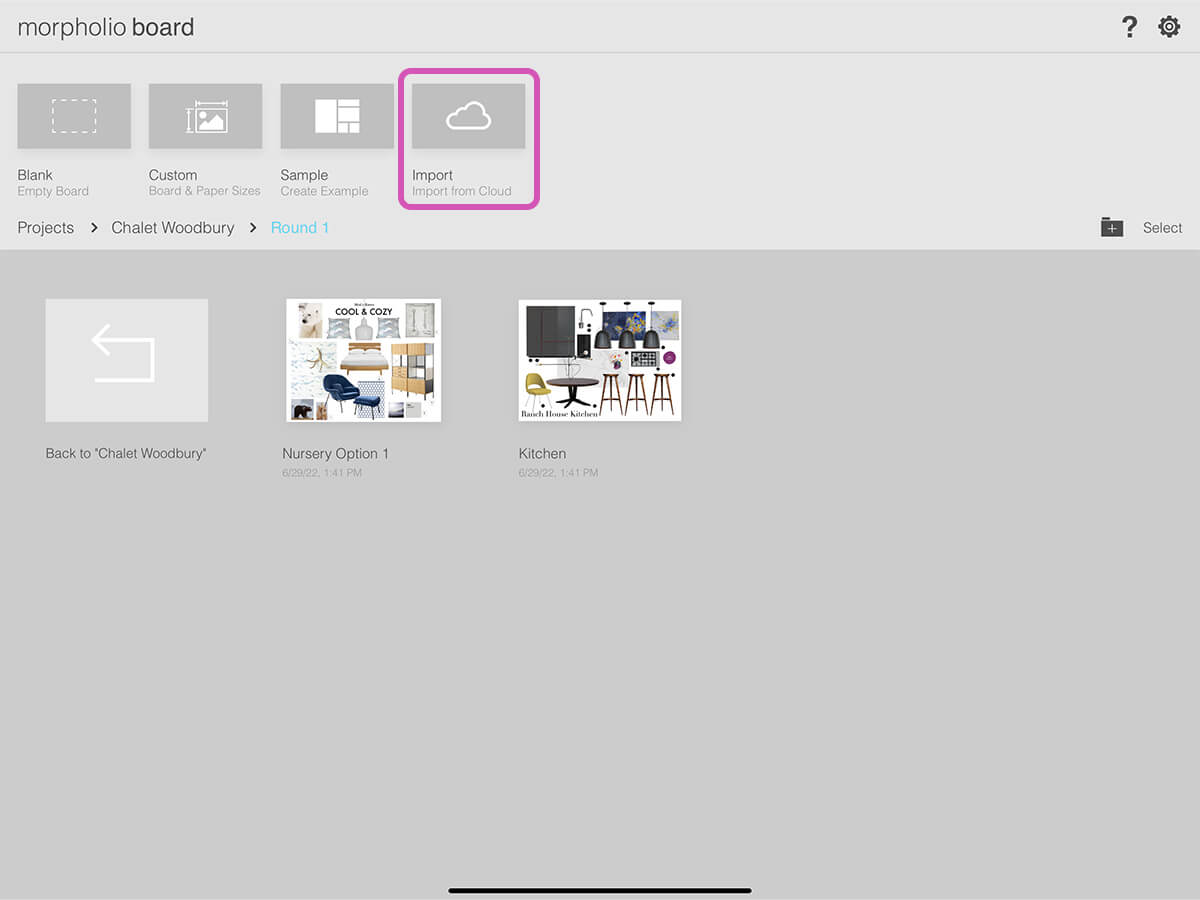 ---
How To Video
Enjoy this brief introduction to opening your projects in Board.
---
Version: 4.0
Why Morpholio Board for Architects and Interior Designers?
Morpholio Apps are not only the best apps for architects, interior designers, decorators and landscape designers, they also now work as a perfect compliment to, and seamlessly with, all of your favorite architectural and interior design software. This includes Autodesk AutoCad, Revit, SketchUp, Rhino, Pinterest, Adobe Photoshop, Shapr3D, UMake and many more. In addition, your Apple iPad, iPhone and Apple Pencil will never be more exciting to use as Morpholio's suite of drawing, design and mood board apps become even more essential in your design process.