Overview
In addition to being a professional interior design product app, Board is perfect for presenting your work to teammates or clients. Meet "Presentation Mode" where you can hide all of your libraries and toolbars to show your work in full screen.
---
How to Get Started with Presentation Mode
Learn how to enter presentation mode to present your board, cut sheet, and product list.


Step 1. Enter Presentation Mode
Tap the Presentation Mode button to hide all of your toolbars and enter presentation mode.
Step 2. Select Your Ava Mode
Flip between your board, cut sheets, or product list by tapping each option in the Ava toggle.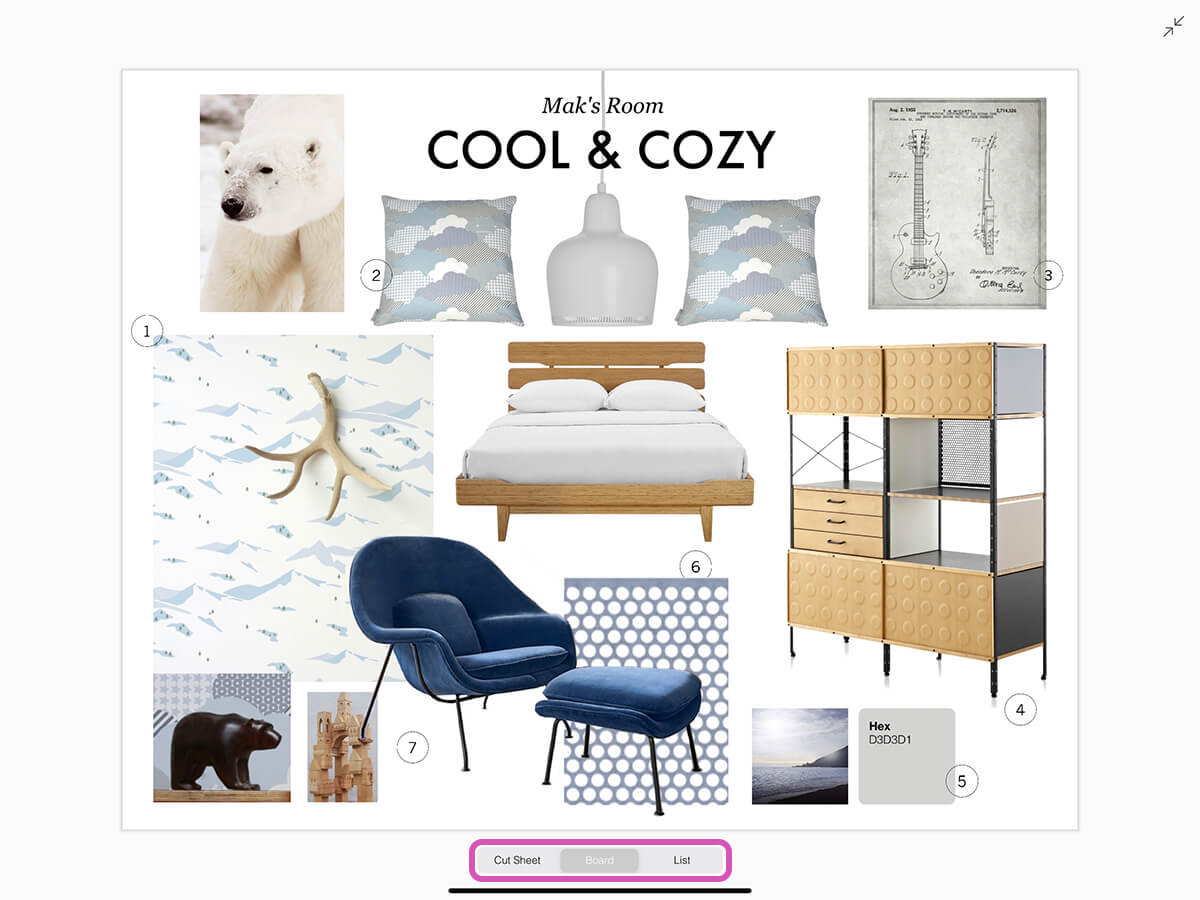 ---
How To Video
Enjoy this how to video highlighting how use presentation mode.
Version: 4.0
Why Morpholio Board for Architects and Interior Designers?
Morpholio Apps are not only the best apps for architects, interior designers, decorators and landscape designers, they also now work as a perfect compliment to, and seamlessly with, all of your favorite architectural and interior design software. This includes Autodesk AutoCad, Revit, SketchUp, Rhino, Pinterest, Adobe Photoshop, Shapr3D, UMake and many more. In addition, your Apple iPad, iPhone and Apple Pencil will never be more exciting to use as Morpholio's suite of drawing, design and mood board apps become even more essential in your design process.