Snap
When you're working with a lot of images on your interior design moodboard, it's often helpful to be able to snap images into alignment with each other or with your grid.
---
How to Get Started with Snap
Learn how to snap your items to each other and the grid.


Step 1. Select an Image
Tap an Image on your board.
Step 2. Turn On Snap
Tap the Snap toggle on.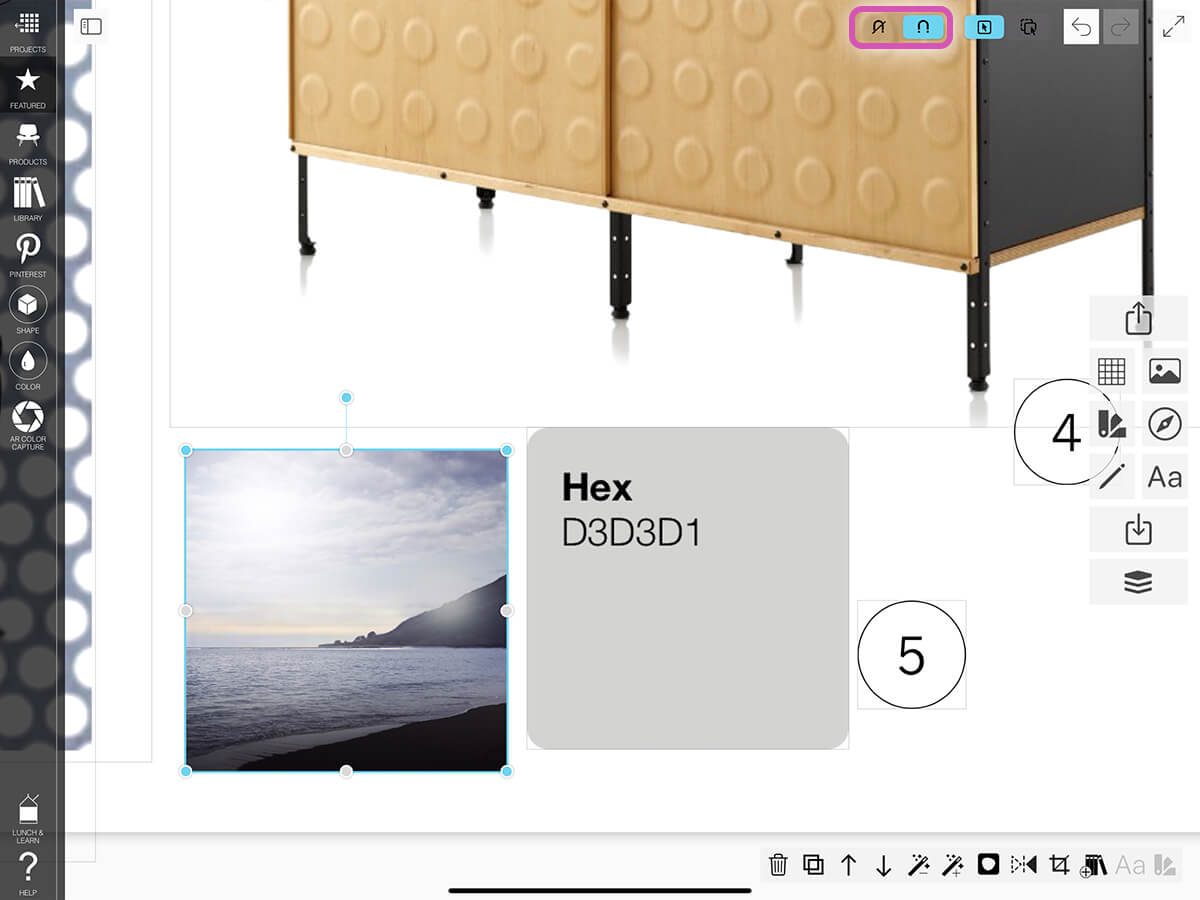 Step 3. Snap to Objects & Grid
Now, when you move around your products, you'll be able to snap to the center and edges of other items as well as snap along the grid lines. Just look for the Dotted Pink Lines so you know your snapped!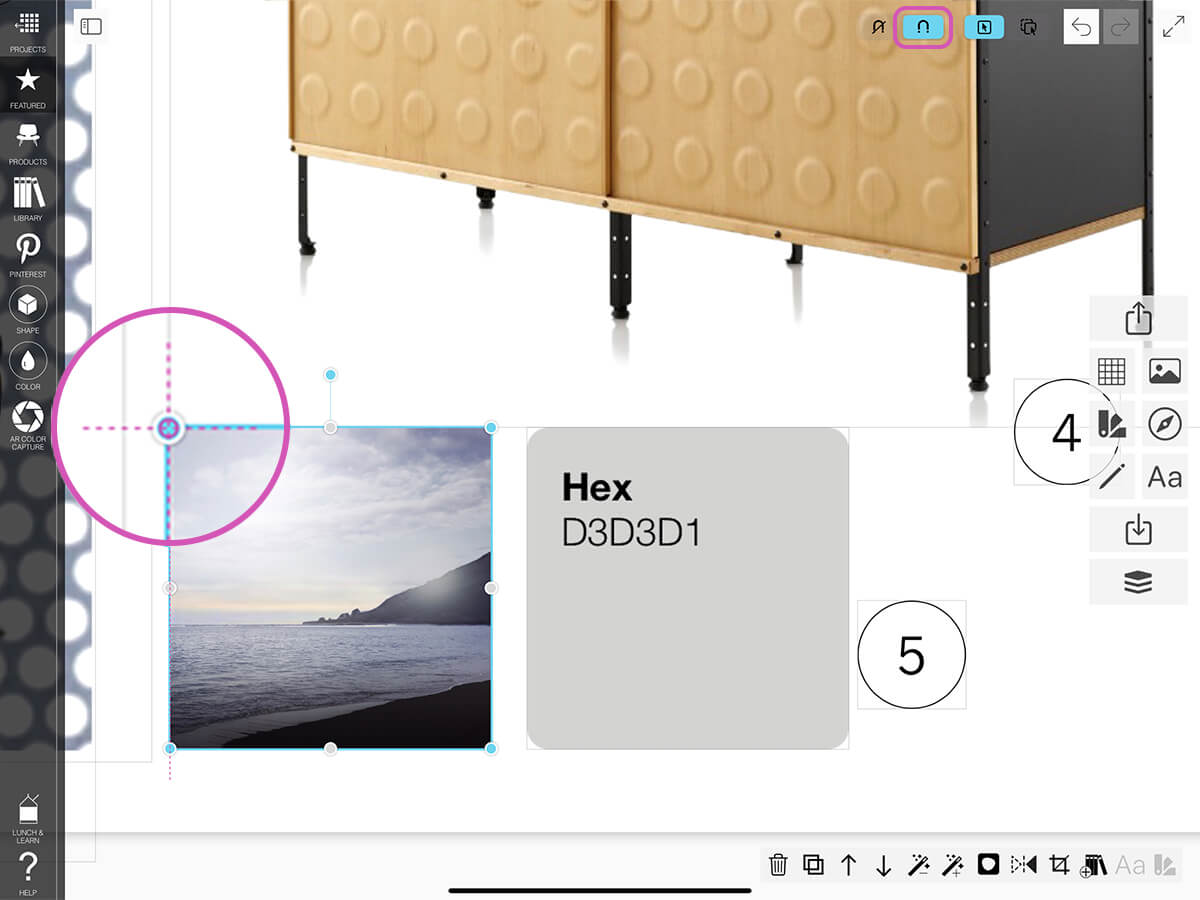 Step 4. Turn Off Snap
Tap the Snap toggle off to freely move your items around.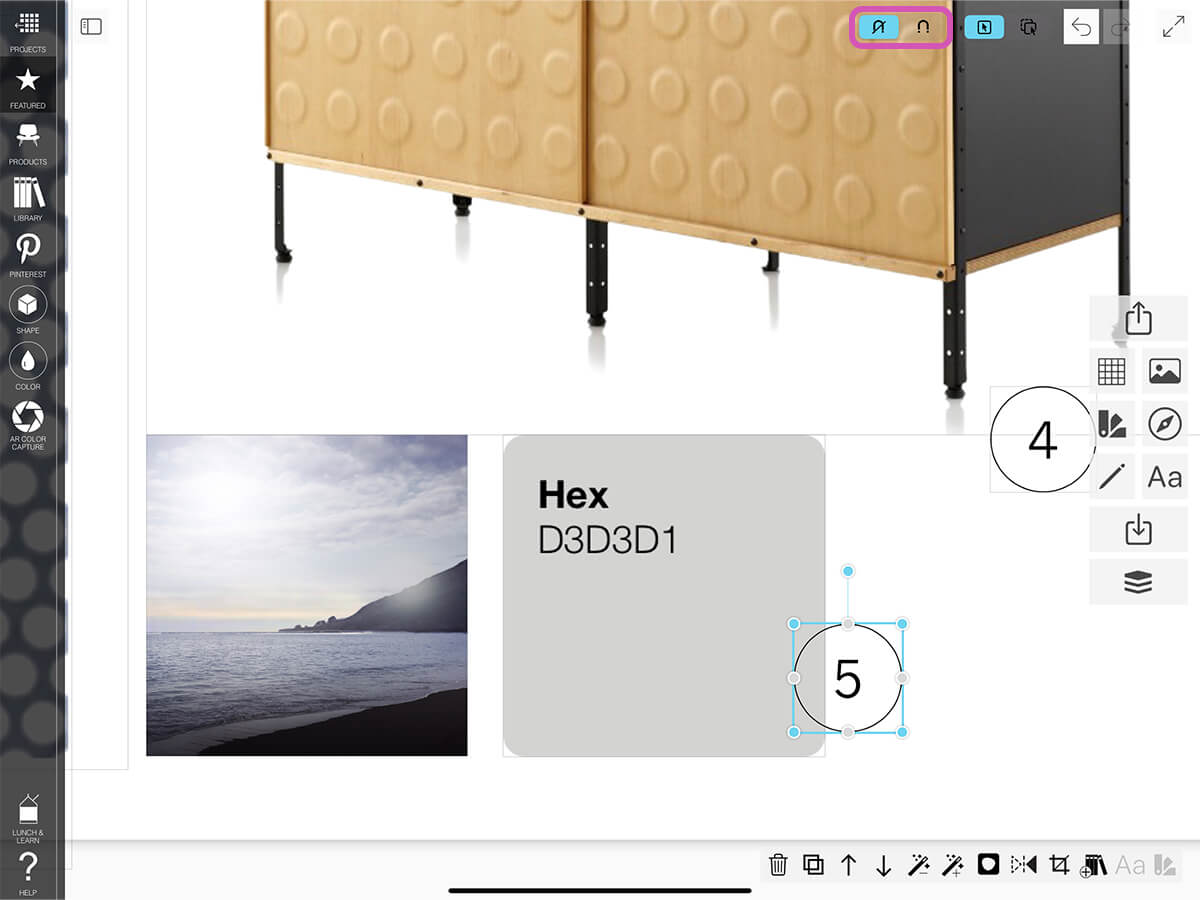 ---
How To Video
Enjoy this how to video highlighting how to edit the canvas of your Board.
---
Version: 4.0
Why Morpholio Board for Architects and Interior Designers?
Morpholio Apps are not only the best apps for architects, interior designers, decorators and landscape designers, they also now work as a perfect compliment to, and seamlessly with, all of your favorite architectural and interior design software. This includes Autodesk AutoCad, Revit, SketchUp, Rhino, Pinterest, Adobe Photoshop, Shapr3D, UMake and many more. In addition, your Apple iPad, iPhone and Apple Pencil will never be more exciting to use as Morpholio's suite of drawing, design and mood board apps become even more essential in your design process.