Pen Bleed Effect
This one is for the experts. If you'd like to fine tune the amount of pen bleed or ink spread on your Markers, this is the slider you're looking for. This control is fantastic for architecture, interior design, industrial design, landscape design, art, illustration and more!
---
How to Set Your Pen Bleed Effect
Learn how to set your pen bleed effect to control the amount that your Markers spread digital ink.
Step 1. Open the Pen Settings
Tap "•••" button on any of your pens to open your Pen Settings.
Pro Tip You must set the pen bleed effect for each pen slot.





Step 2. Set Your Pen Bleed Effect
This is completely subject to how you like the ink in your markers to seep or spread when you draw. 0% will show no bleed and 100% will show a more realistic bleed effect.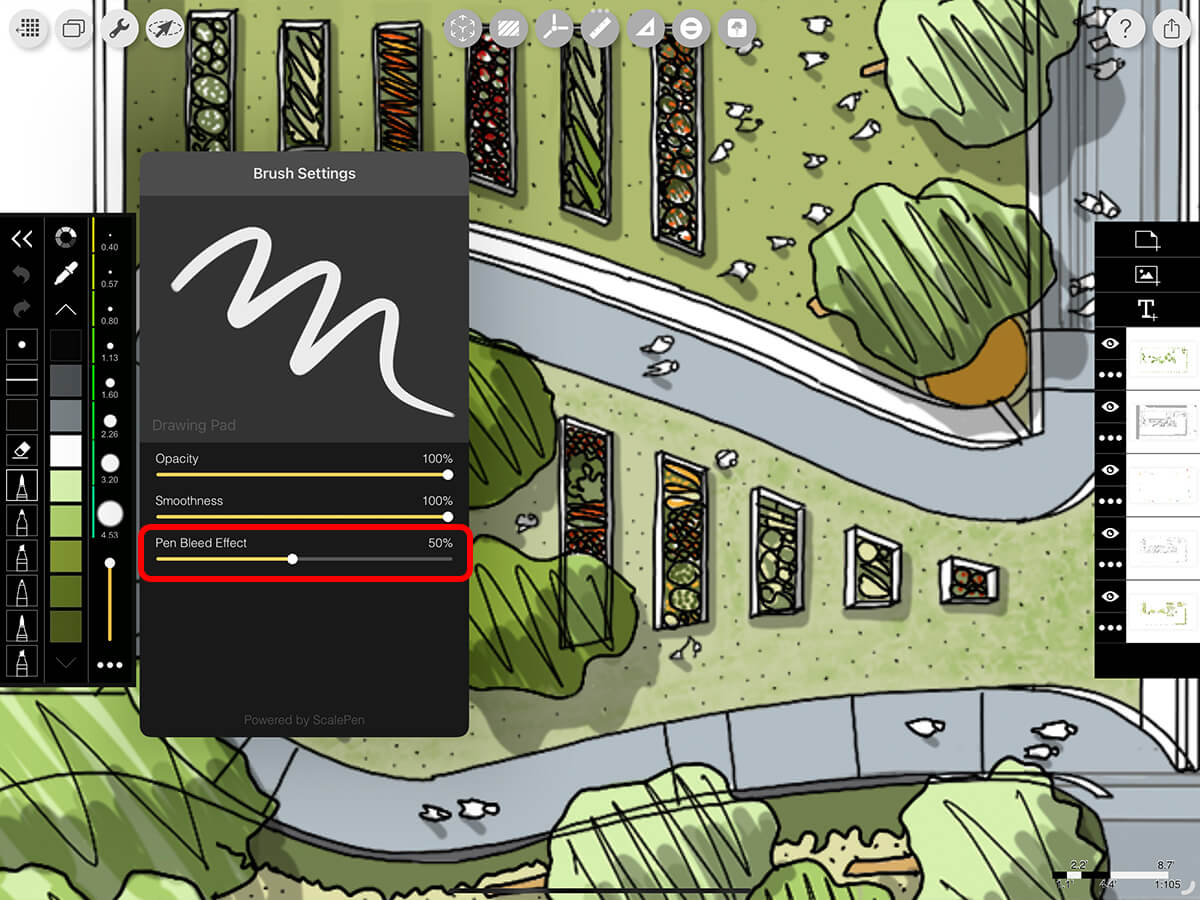 Step 3. Test Your Pen Bleed Effect
Use the Drawing Pad area to test how your pen bleed effect setting works before finalizing your decision. When you get the right setting, simply tap outside of the Brush Settings area to confirm your setup.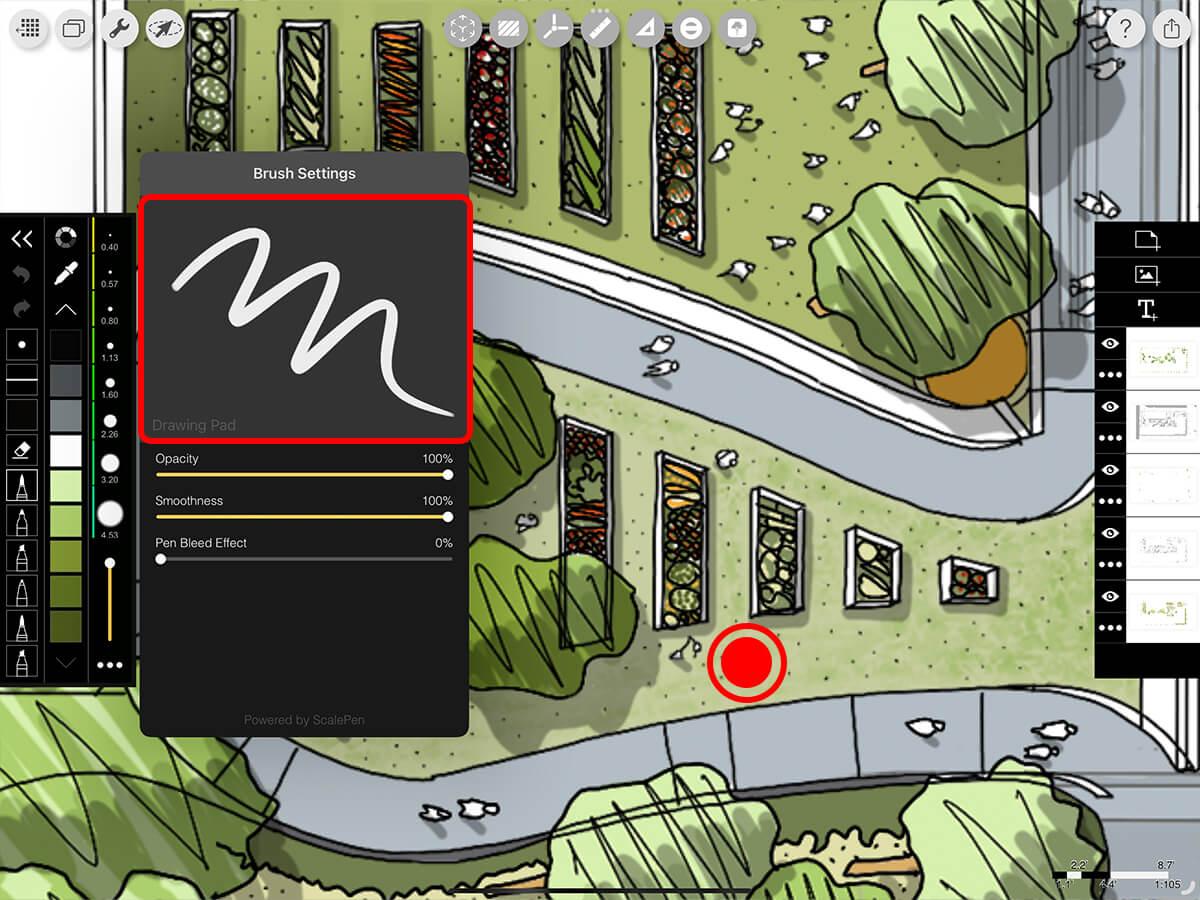 ---
How To Video
Coming soon!
---
Version: 6.8
About Morpholio Trace - Sketch Cad
Why Morpholio Trace for Architects, Landscape Architecture and Interior Designers?
Awarded Best Apps for architects, landscape architects, and interior designers, Trace is the dream sketch cad and architecture drawing software. Featured as both, the best app for iPad Pro and the best app for Apple Pencil, Trace combines the beauty and speed of sketching with the intelligence and precision of CAD. Whether you're drawing project concepts, sketching through schematic design and designing architectural details, or just drawing on-site visits through construction administration and making high-res PDF drawing set markups, Morpholio Trace is everything you need for your new favorite architect app, landscape design app, or interior design app all in one. Welcome to the new best drawing app for iPad Pro.
Morpholio Trace Ecosystem
Morpholio drawing apps are not only named as the best app for architects, best app for architecture, best app for interior design, best design app, best app for landscape architects, and best app for iPad Pro, but they also now work as a perfect complement to, and seamlessly with your favorite architectural software, architecture apps, cad software, cad app, and interior design software. This includes Autodesk AutoCad, TinkerCad, Revit, SketchUp, SketchUp Viewer, Rhino, Pinterest, Adobe Photoshop, Shapr3D, UMake, and many more. In addition, your Apple iPad Pro, iPhone, and Apple Pencil will never be more exciting to use as Morpholio's suite of drawing, design, and sketching apps become even more essential in your design process.