Manage Account
Your Morpholio account helps you securely store your projects locally on your device. Take note that your Morpholio account is separate from your subscription. Your subscription is linked to your Apple ID account and managed through the Apple Settings app.
Learn more about managing your subscription here >
---
How to Manage Your Morpholio Account
Step 1. Log In Online
Log into your Morpholio account online to begin managing your account


Step 2. Change Your Password
To change your password, tap "Recover it here" on the online login page. Alternatively, you can follow the link to below reset your password.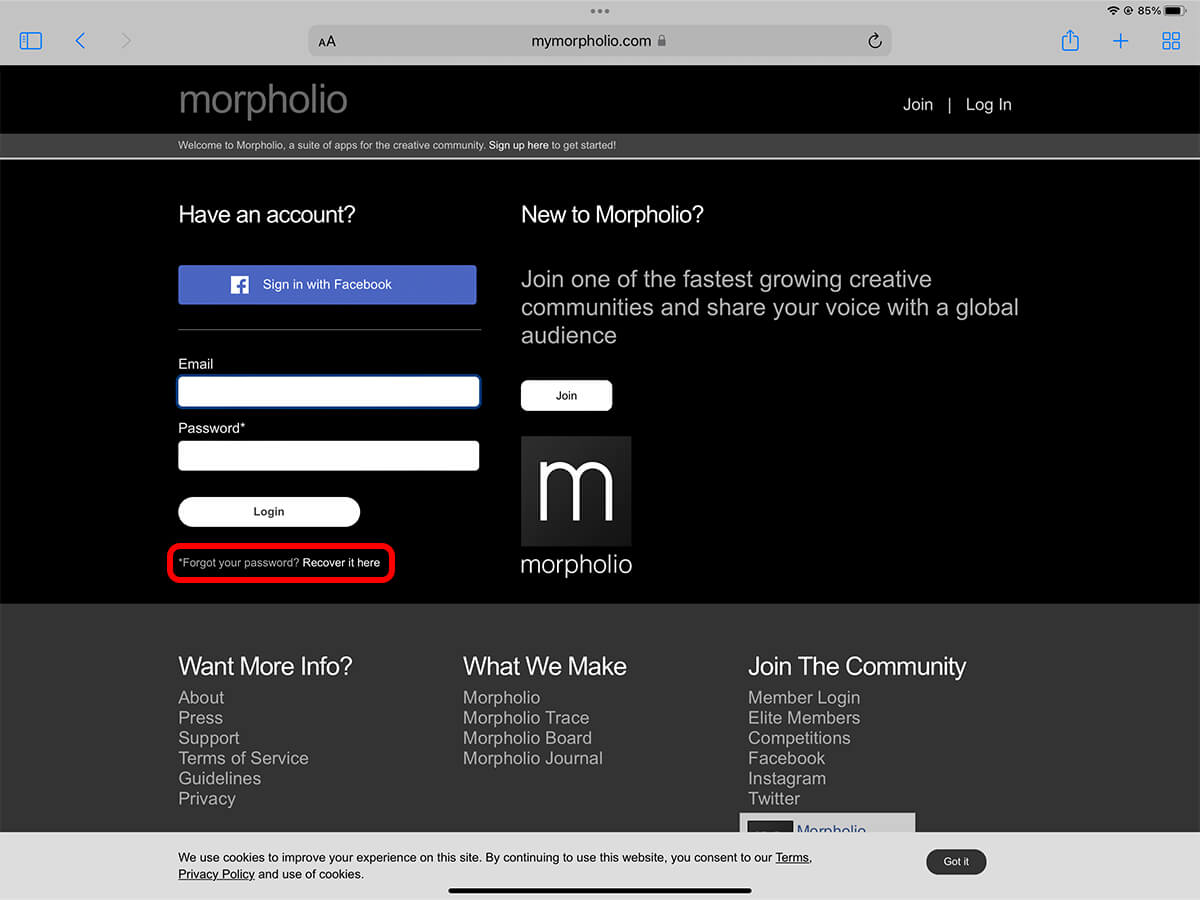 Step 3. Change Your Account Email
From your online account dashboard, click on "Email Settings". Then you can update the email address associated with your account.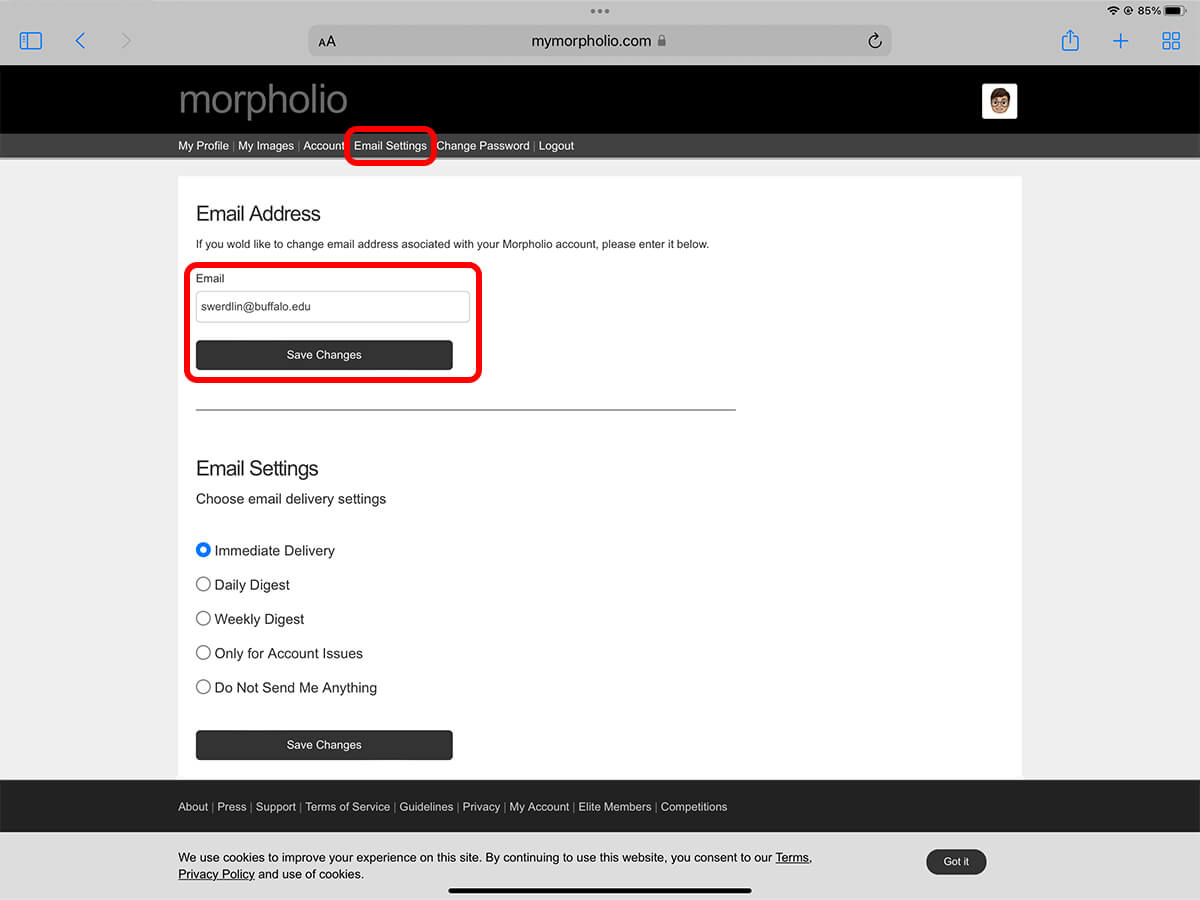 Step 4. Delete Your Account
If you'd like permanently delete your Morpholio account and all data associated with your account, tap "Account" and then "Delete Account". Take caution that this is irreversible and all project data will be permanently deleted.
Special Note: Terminating your Morpholio account and terminating your Subscription are separate and unique processes. Termination of your account is not a termination of subscriptions which must be done separately. Learn more about managing your subscription here >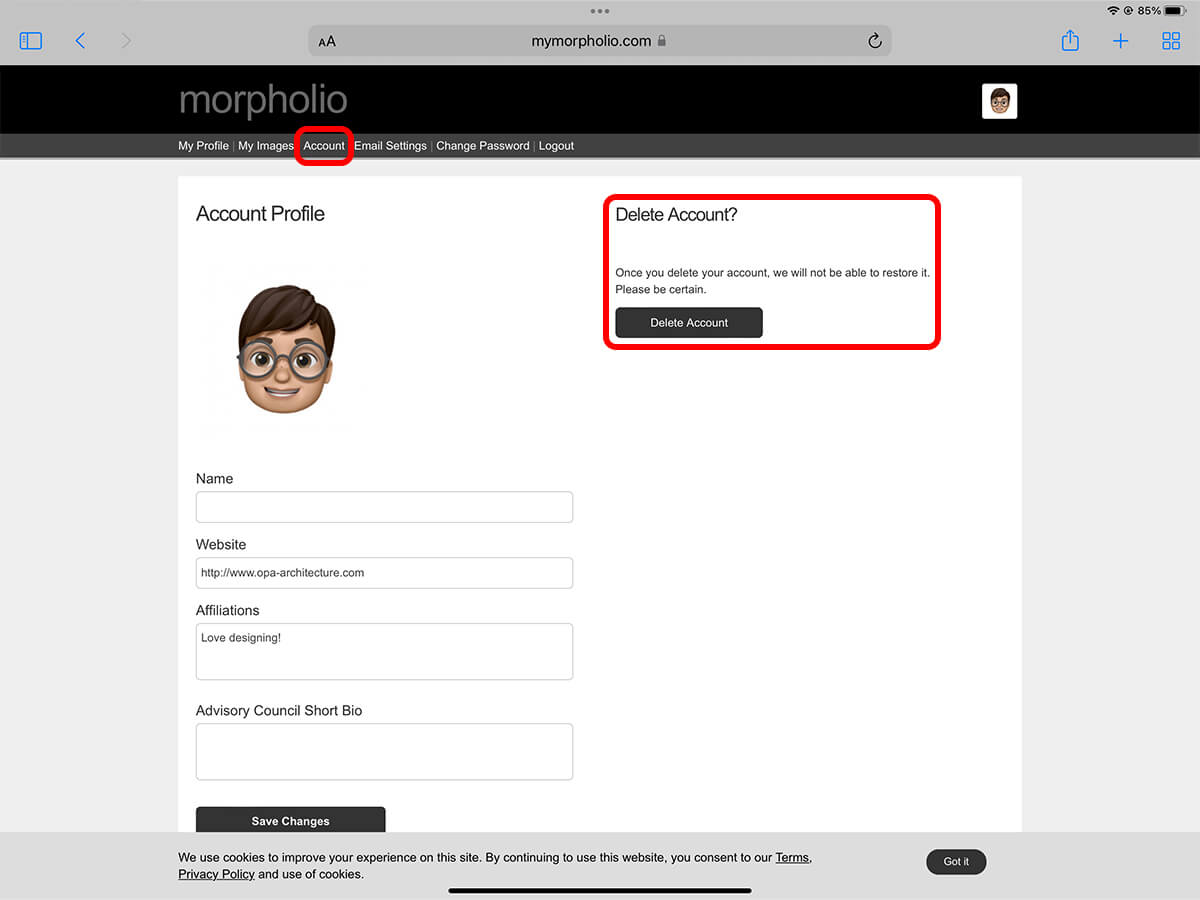 ---
Version: 5.3
About Morpholio Trace - Sketch Cad
Why Morpholio Trace for Architects, Landscape Architecture and Interior Designers?
Awarded Best Apps for architects, landscape architects, and interior designers, Trace is the dream sketch cad and architecture drawing software. Featured as both, the best app for iPad Pro and the best app for Apple Pencil, Trace combines the beauty and speed of sketching with the intelligence and precision of CAD. Whether you're drawing project concepts, sketching through schematic design and designing architectural details, or just drawing on-site visits through construction administration and making high-res PDF drawing set markups, Morpholio Trace is everything you need for your new favorite architect app, landscape design app, or interior design app all in one. Welcome to the new best drawing app for iPad Pro.
Morpholio Trace Ecosystem
Morpholio drawing apps are not only named as the best app for architects, best app for architecture, best app for interior design, best design app, best app for landscape architects, and best app for iPad Pro, but they also now work as a perfect complement to, and seamlessly with your favorite architectural software, architecture apps, cad software, cad app, and interior design software. This includes Autodesk AutoCad, TinkerCad, Revit, SketchUp, SketchUp Viewer, Rhino, Pinterest, Adobe Photoshop, Shapr3D, UMake, and many more. In addition, your Apple iPad Pro, iPhone, and Apple Pencil will never be more exciting to use as Morpholio's suite of drawing, design, and sketching apps become even more essential in your design process.