Draw
Sometimes, you need to add a quick sketch, an arrow, or your signature to your interior design moodboard. You can do all of that with "Draw" in Morpholio Board!
---
How to Get Started with Draw
Learn how to add a quick drawing, written note, or signature to your board.


Step 1. Tap the Draw Button
Tap the Draw button to enter the drawing mode.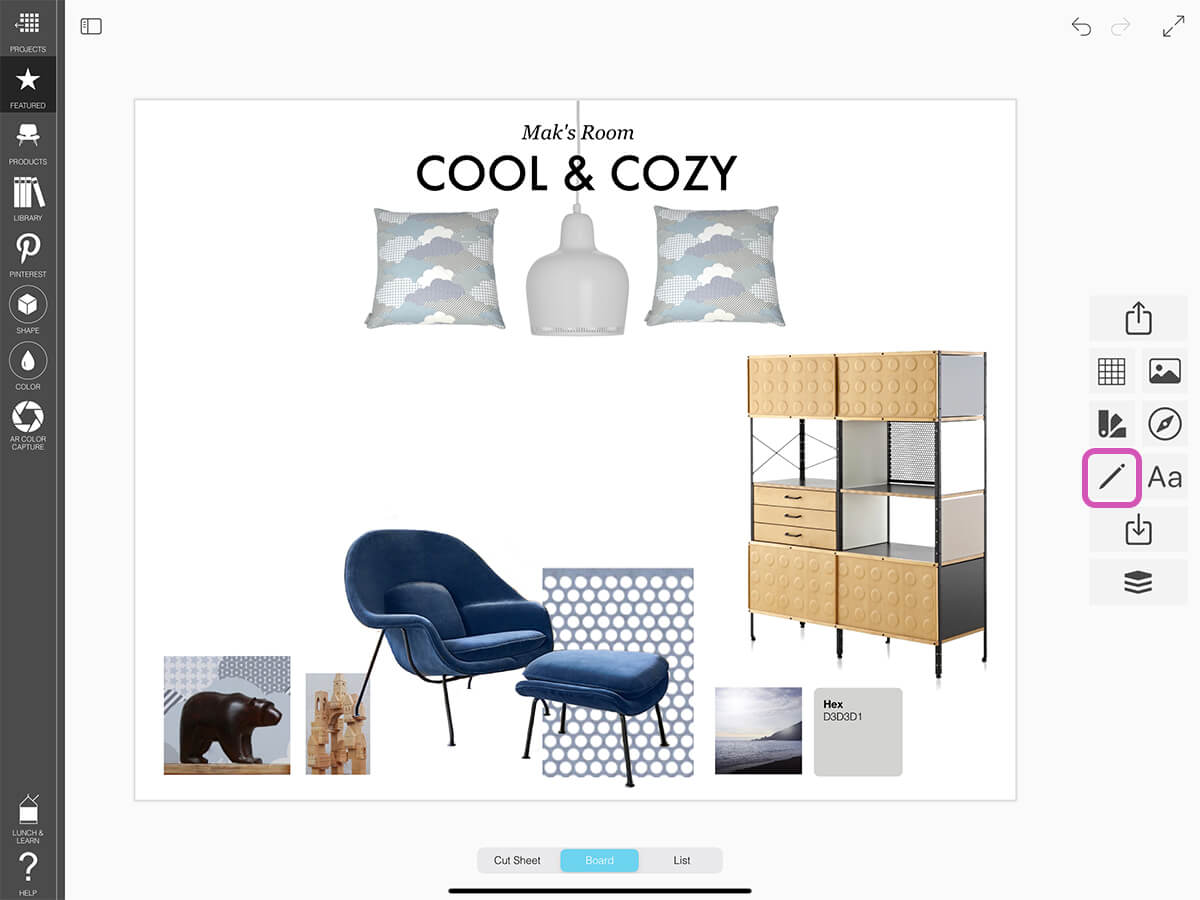 Step 2. Set Your Color
Tap on the Color Square button to select between black, white, or choose from any of the color from the curated Morpholio color palettes.
Step 3. Set Your Pen Size
Tap the Pen Size button to pick your pen size.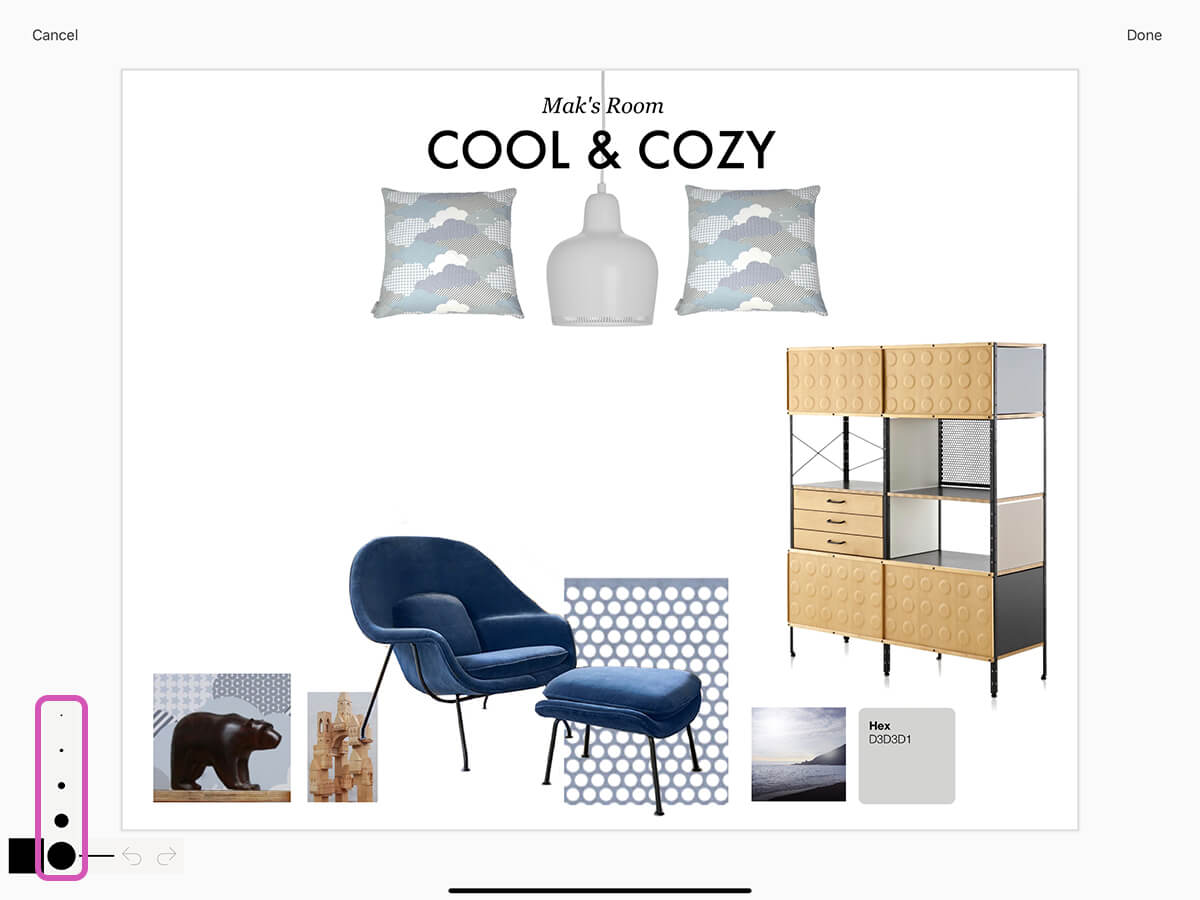 Step 4. Set Your Line Type
Tap the Line Type button to select between solid, dashed, or dotted lines.

Step 5. Draw!
Use your finger or Pencil to create your quick drawing masterpiece!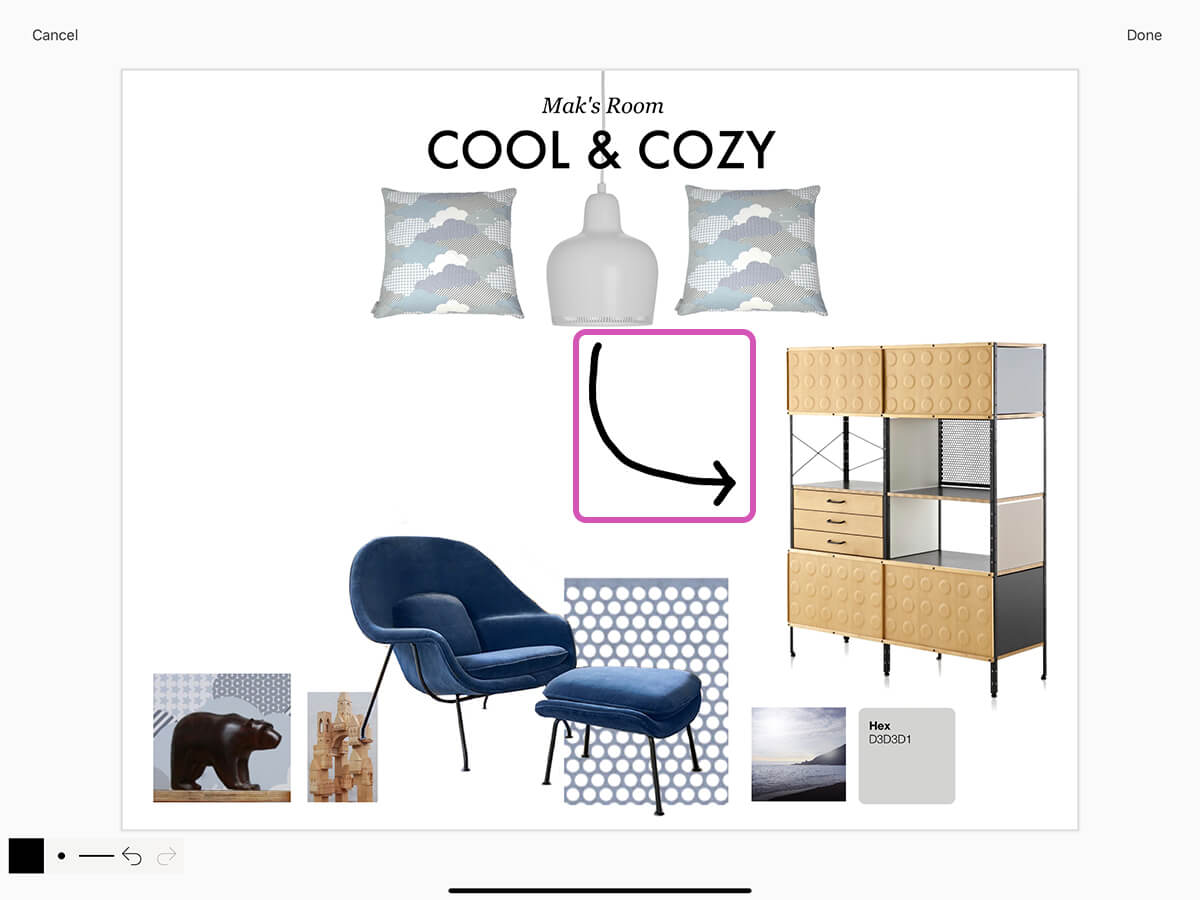 Step 6. Insert Drawing
Tap "Done" on the top right to insert your drawing onto your board.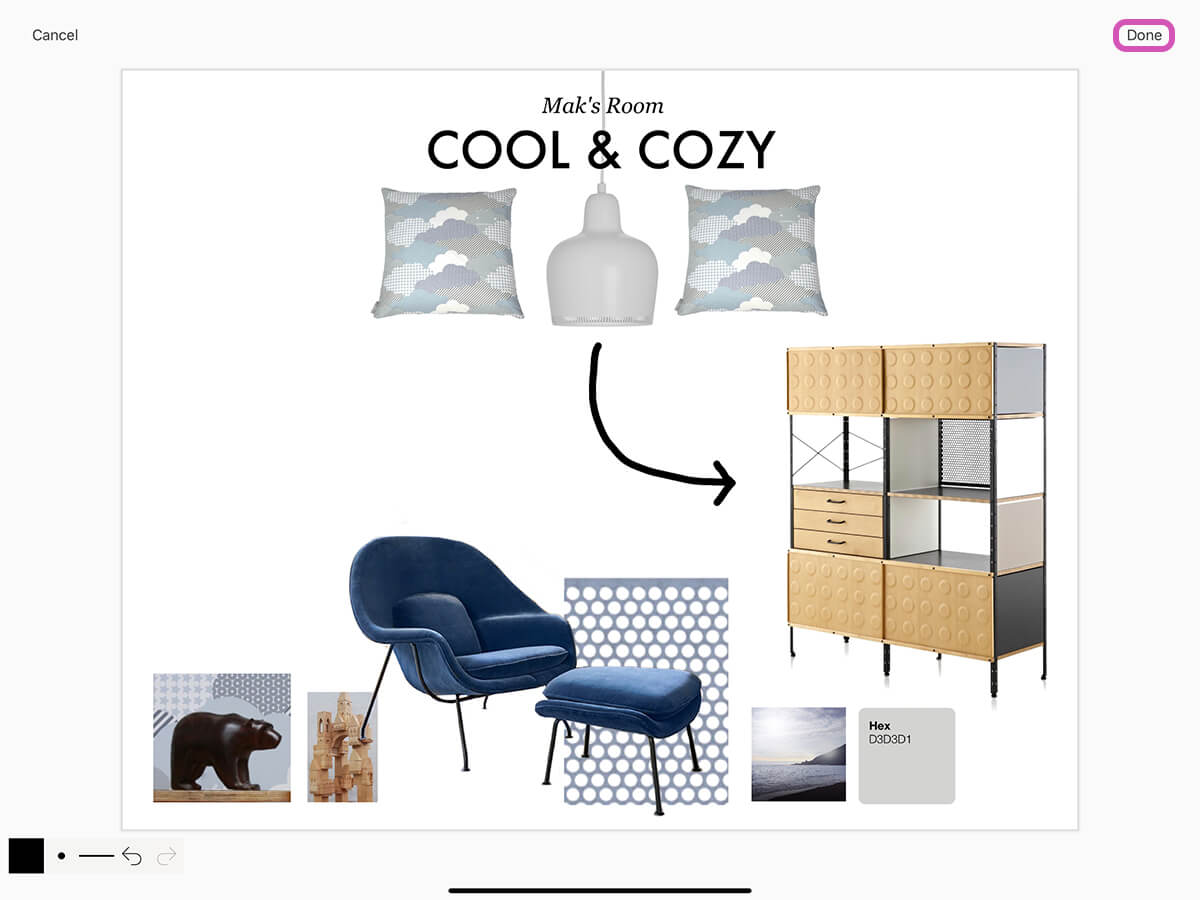 ---
How To Video
Enjoy this how to video highlighting how to add a quick drawing.
---
Version: 4.0
Why Morpholio Board for Architects and Interior Designers?
Morpholio Apps are not only the best apps for architects, interior designers, decorators and landscape designers, they also now work as a perfect compliment to, and seamlessly with, all of your favorite architectural and interior design software. This includes Autodesk AutoCad, Revit, SketchUp, Rhino, Pinterest, Adobe Photoshop, Shapr3D, UMake and many more. In addition, your Apple iPad, iPhone and Apple Pencil will never be more exciting to use as Morpholio's suite of drawing, design and mood board apps become even more essential in your design process.