AR Furniture
Viewing furniture in your space using AR is essential before buying it and now this is the industry standard. In Board, you can view gorgeous designs in your home to get a sense of it while you are collaging your interior design moodboard. Be careful though, the AR Furniture in Board is so real that you might just trip over it!
---
How to Get Started with AR Furniture
Learn how to view AR Furniture.
Step 1. Launch AR Furniture Mode
Tap the AR button on selected products to activate AR Furniture mode.
Pro Tip
Camera permissions must be turned on for Board in your Settings App for AR furniture to work.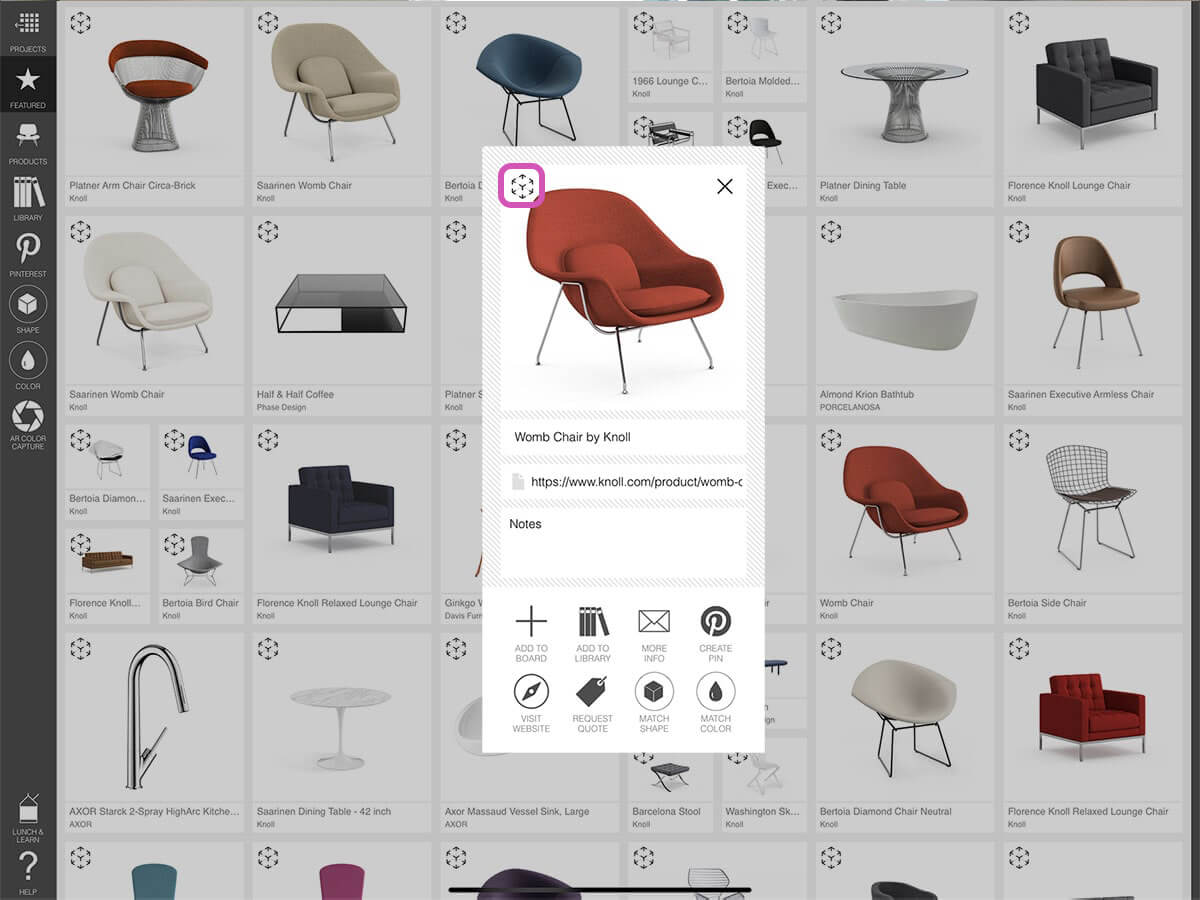 Step 2. View Furniture in Object Mode
Toggle to "Object" to view products in white space.
Press & drag one finger to rotate the object. Press & drag two fingers to pan. Pinch with two fingers to zoom in and out.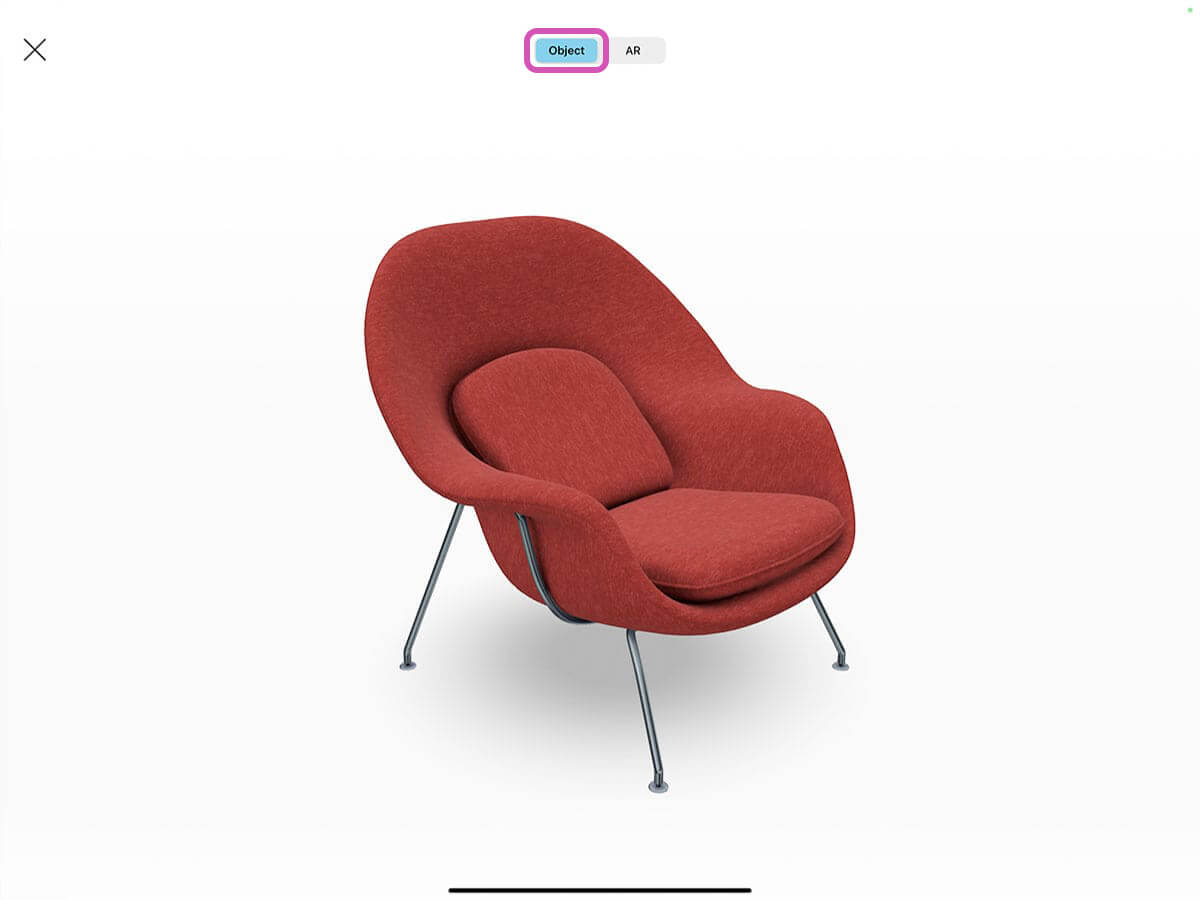 Step 3. View AR Furniture in Place
Toggle to "AR" to view products in your current space using your camera.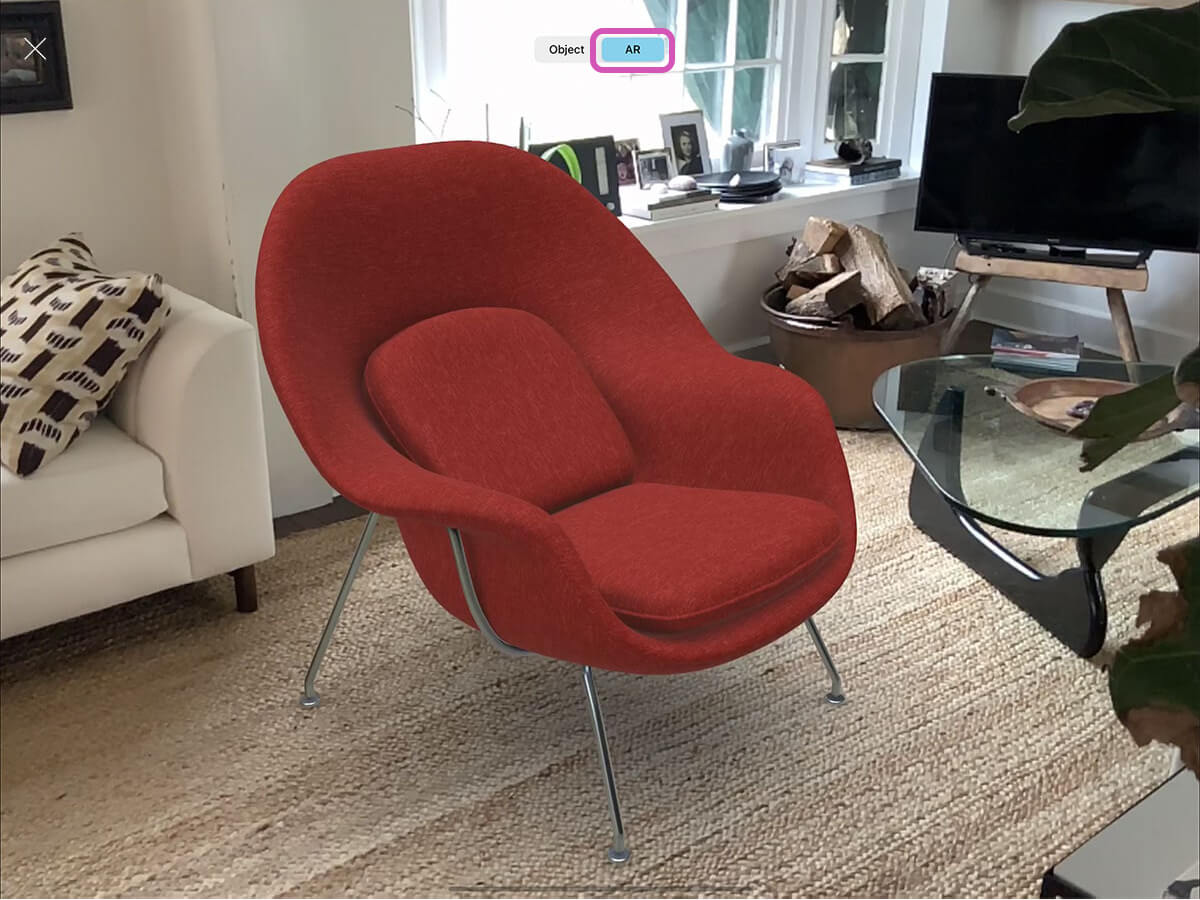 Step A. Locate the Ground Plane
Pan camera back and forth to locate the ground plane.
Step B. Set the AR Furniture
Tap the screen to lock the AR furniture piece in place.
Step C. Place
Press & drag one finger to move the object along the ground plane. Press & twist two fingers to rotate the object until it is in the desired position. Now you can walk around and see the product in your space! When you're done, tap the "X" in the top left corner to return to your board.
---
How To Video
Enjoy this how to video highlighting how to use AR Furniture.
---
Additional Resources
Iconic Architects' Designs Now in AR
---
Version: 4.0
Why Morpholio Board for Architects and Interior Designers?
Morpholio Apps are not only the best apps for architects, interior designers, decorators and landscape designers, they also now work as a perfect compliment to, and seamlessly with, all of your favorite architectural and interior design software. This includes Autodesk AutoCad, Revit, SketchUp, Rhino, Pinterest, Adobe Photoshop, Shapr3D, UMake and many more. In addition, your Apple iPad, iPhone and Apple Pencil will never be more exciting to use as Morpholio's suite of drawing, design and mood board apps become even more essential in your design process.