List
As you create your beautiful moodboard or creative collage, Morpholio Board is working behind the scenes to make a product list with all of the products on your board. When you're ready, you can share your product or shopping list as an excel file with any collaborator or client.
---
How to Export Your Product List
Learn how to export your product list as an excel file.


Step 1. Set Ava to List
Tap "List" on the Ava toggle to activate the product list mode.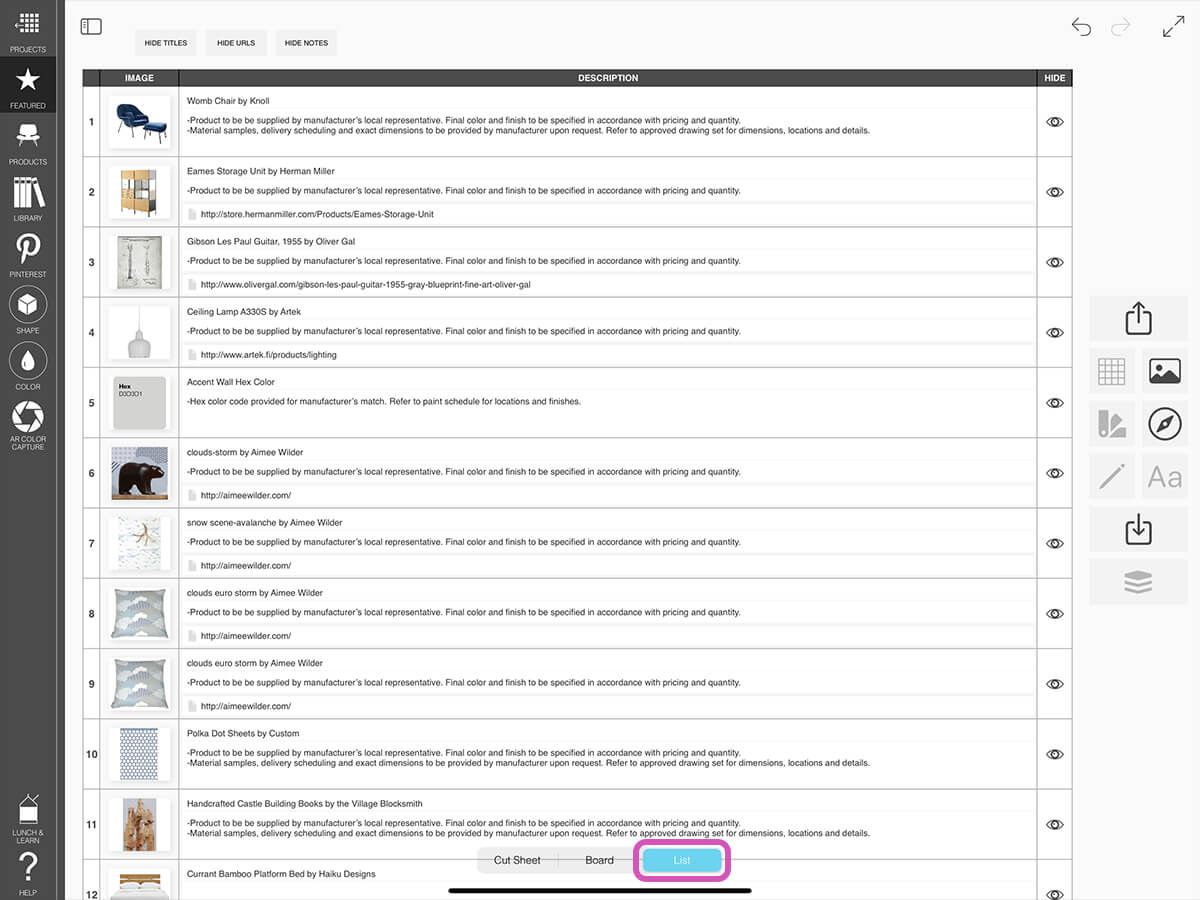 Step 2. Tap Export
Tap the Export button on the board toolbar and then "Share" to share your product list excel file.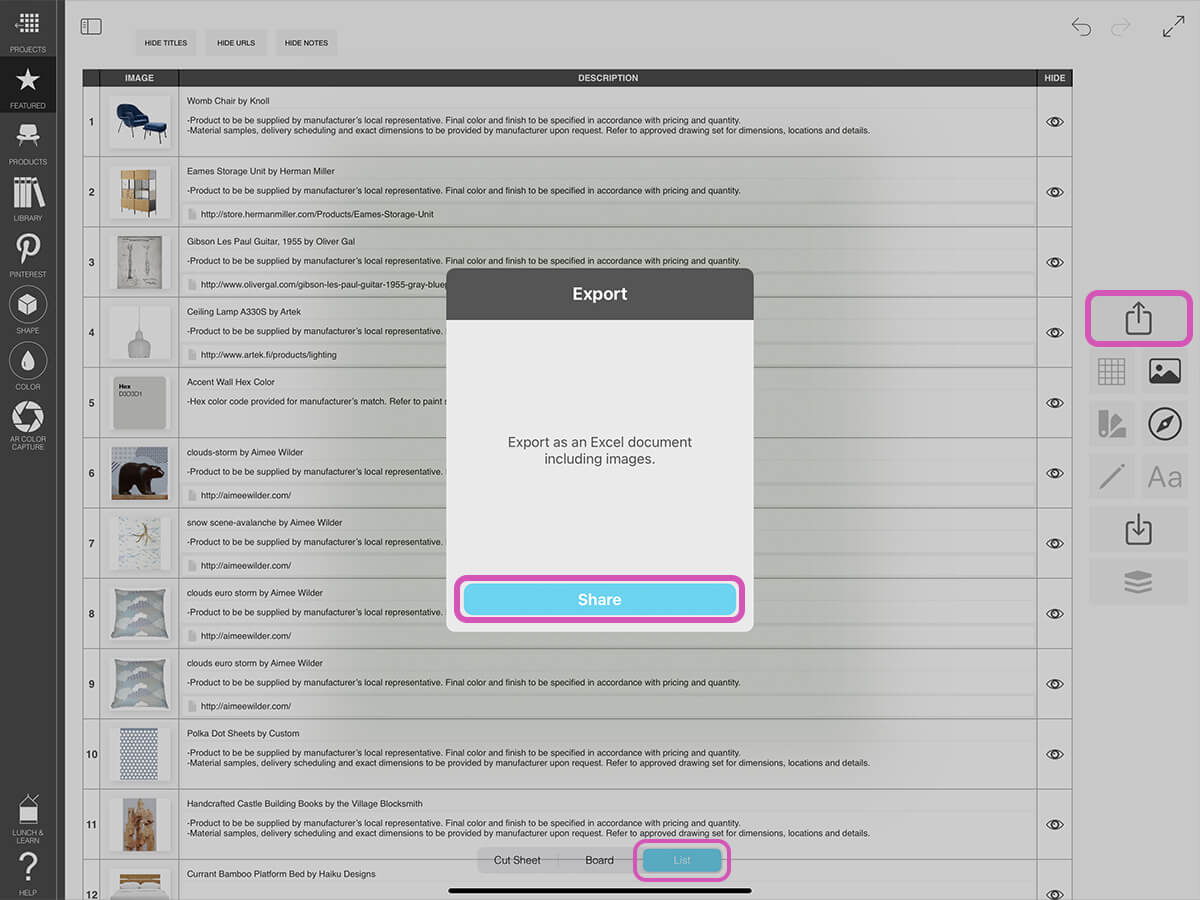 Step 3. Share Your List
Share the excel file of your product list through AirDrop, email, or messages.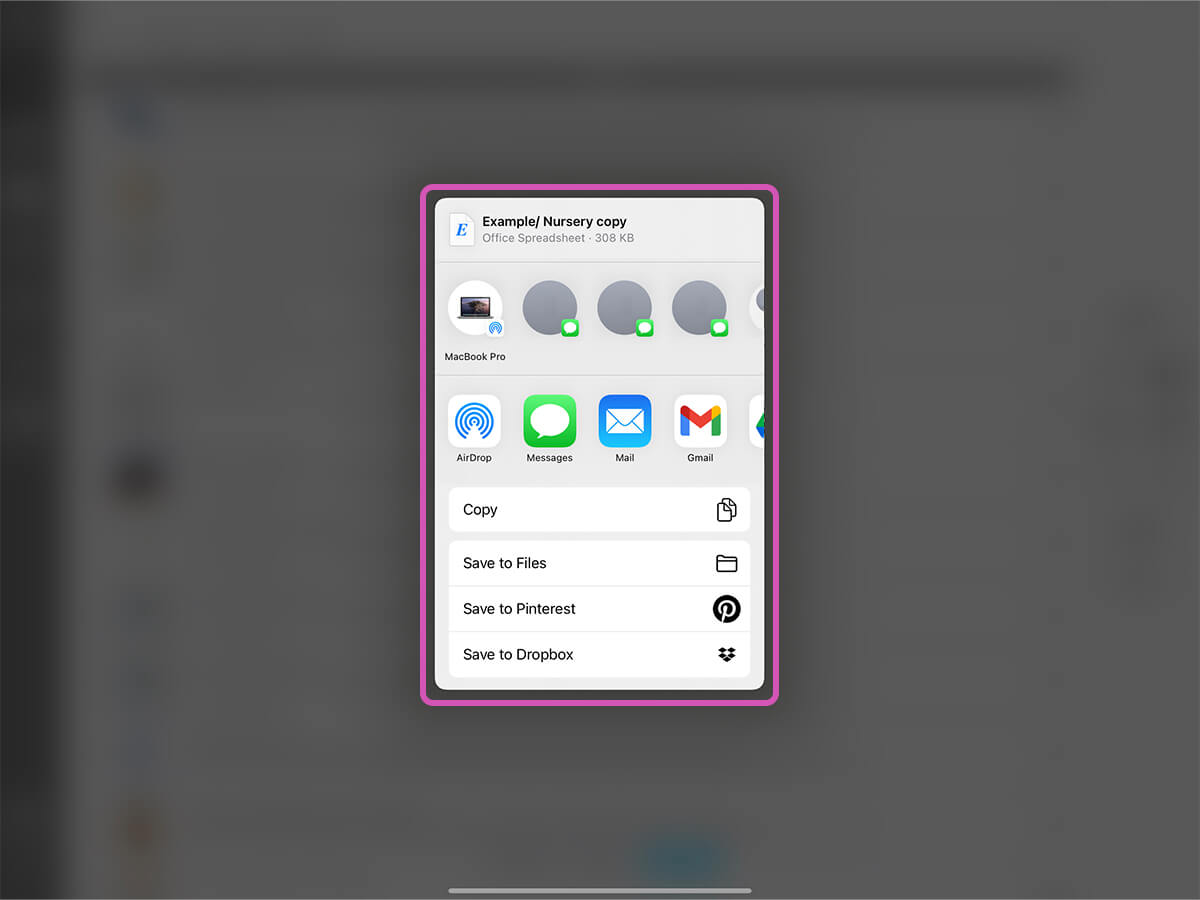 ---
How To Video
Enjoy this how to video highlighting how to export your product list.
---
Version: 4.0
Why Morpholio Board for Architects and Interior Designers?
Morpholio Apps are not only the best apps for architects, interior designers, decorators and landscape designers, they also now work as a perfect compliment to, and seamlessly with, all of your favorite architectural and interior design software. This includes Autodesk AutoCad, Revit, SketchUp, Rhino, Pinterest, Adobe Photoshop, Shapr3D, UMake and many more. In addition, your Apple iPad, iPhone and Apple Pencil will never be more exciting to use as Morpholio's suite of drawing, design and mood board apps become even more essential in your design process.