List
Creating a list of the products and furniture used in your interior design project can be a tedious task...but it is completely effortless with Morpholio Board! While you work on making the most beautiful moodboard, Morpholio Board is consolidating each item into a tidy list for you to share with your team, collaborators, or clients. This pro feature makes Morpholio Board the best app for interior design.
---
How to Get Started with Lists
Learn how to set up your list.


Step 1. Select "List"
Tap the "List" toggle on Ava.
Step 2. Edit Title & Notes
Tap on the Title or Notes to edit the title or add product info notes.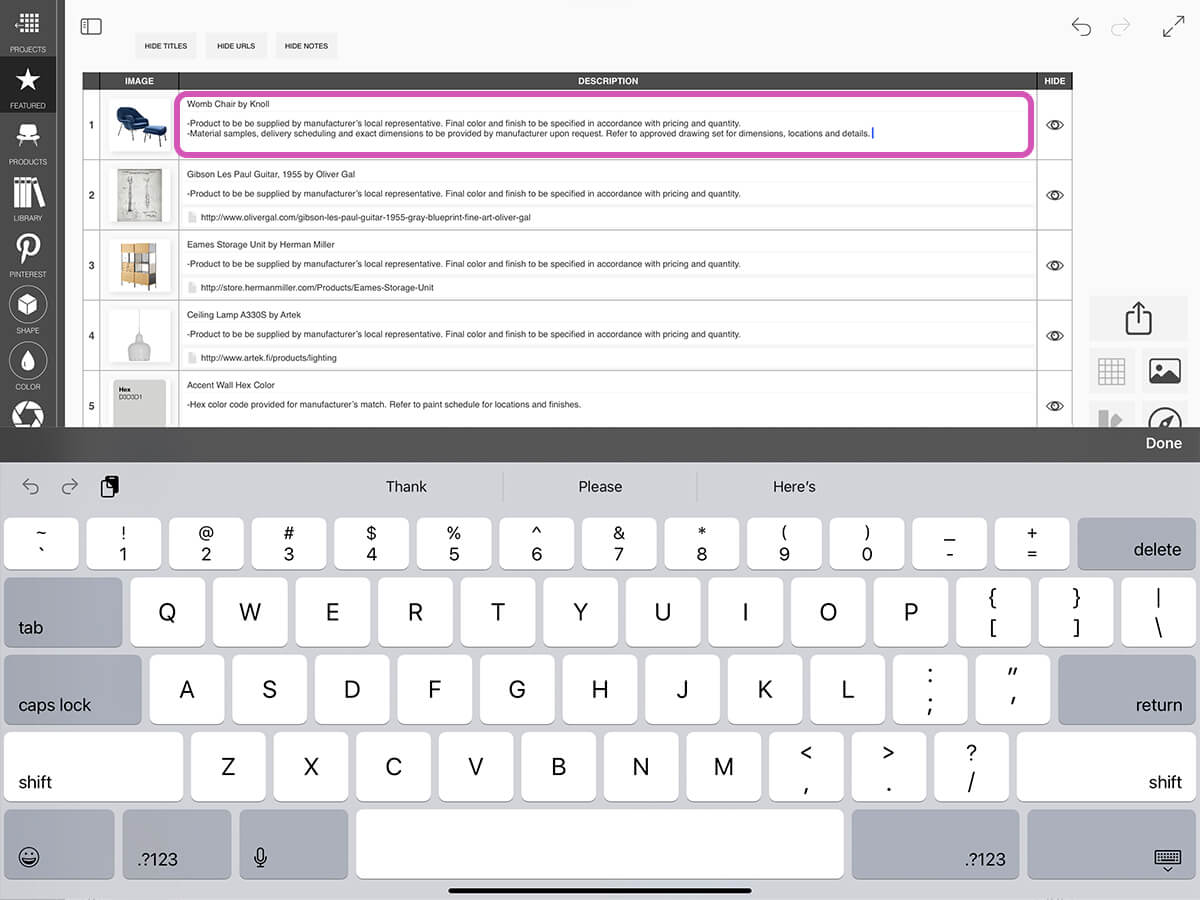 Step 3. Rearrange Products
Press and hold any item in your list. Then you can drag it up and down in your list to reorder it.
Pro Tip
Changing the order in the list view also changing the arrangement in your board so be sure to double check your board after you reorder your product list.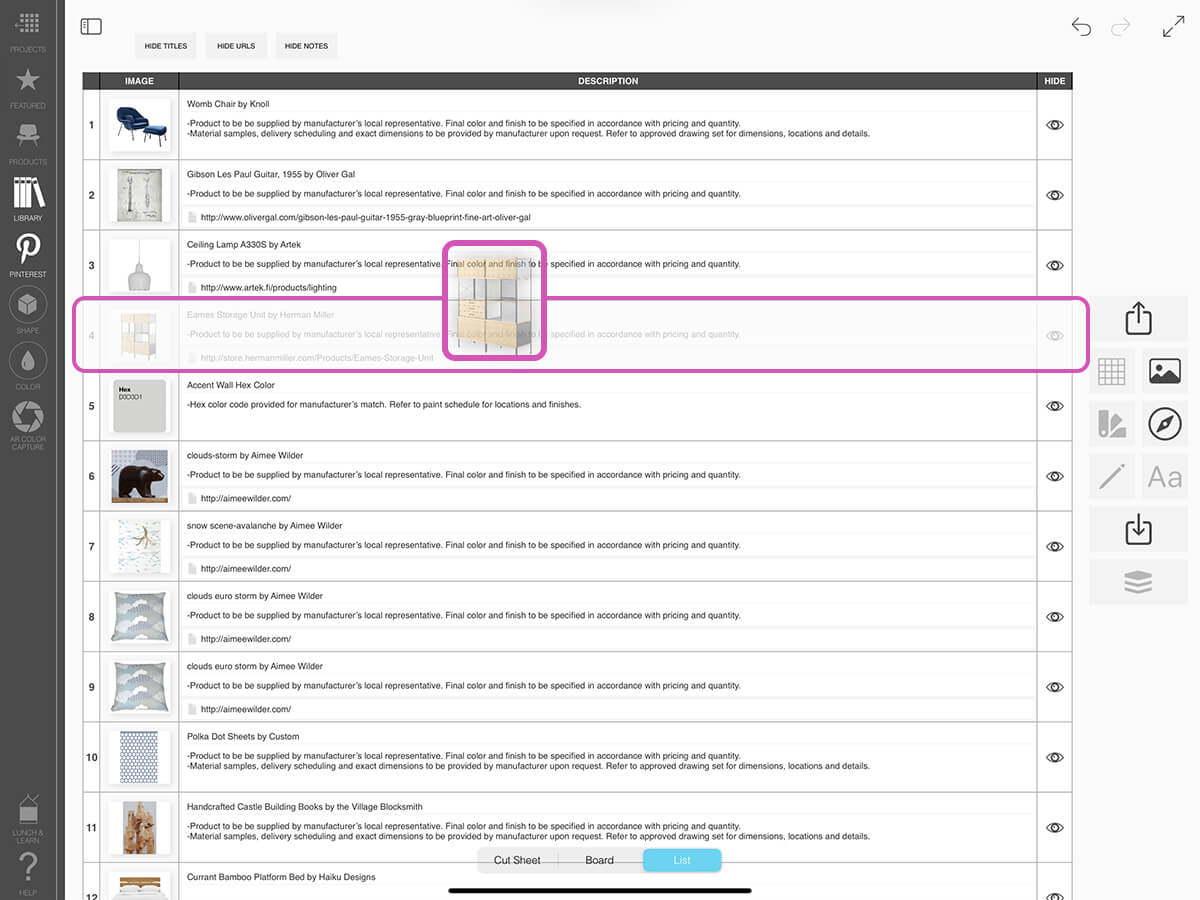 Step 4. Change Title, URL, or Note Visibility
Tap the buttons below to toggle visibility of the title, URL, and notes.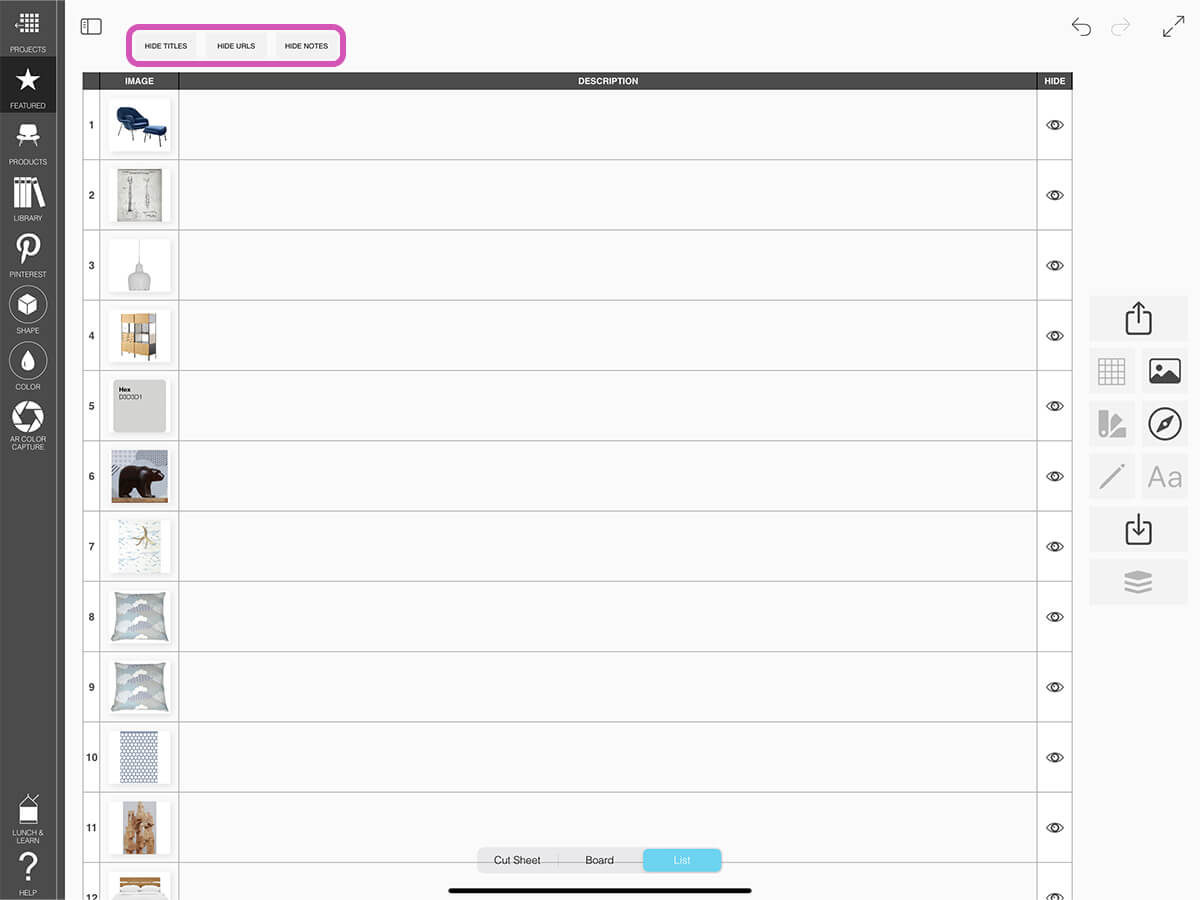 Step 5. Show/Hide Product
Tap the Eye button to hide or show each product cut sheet.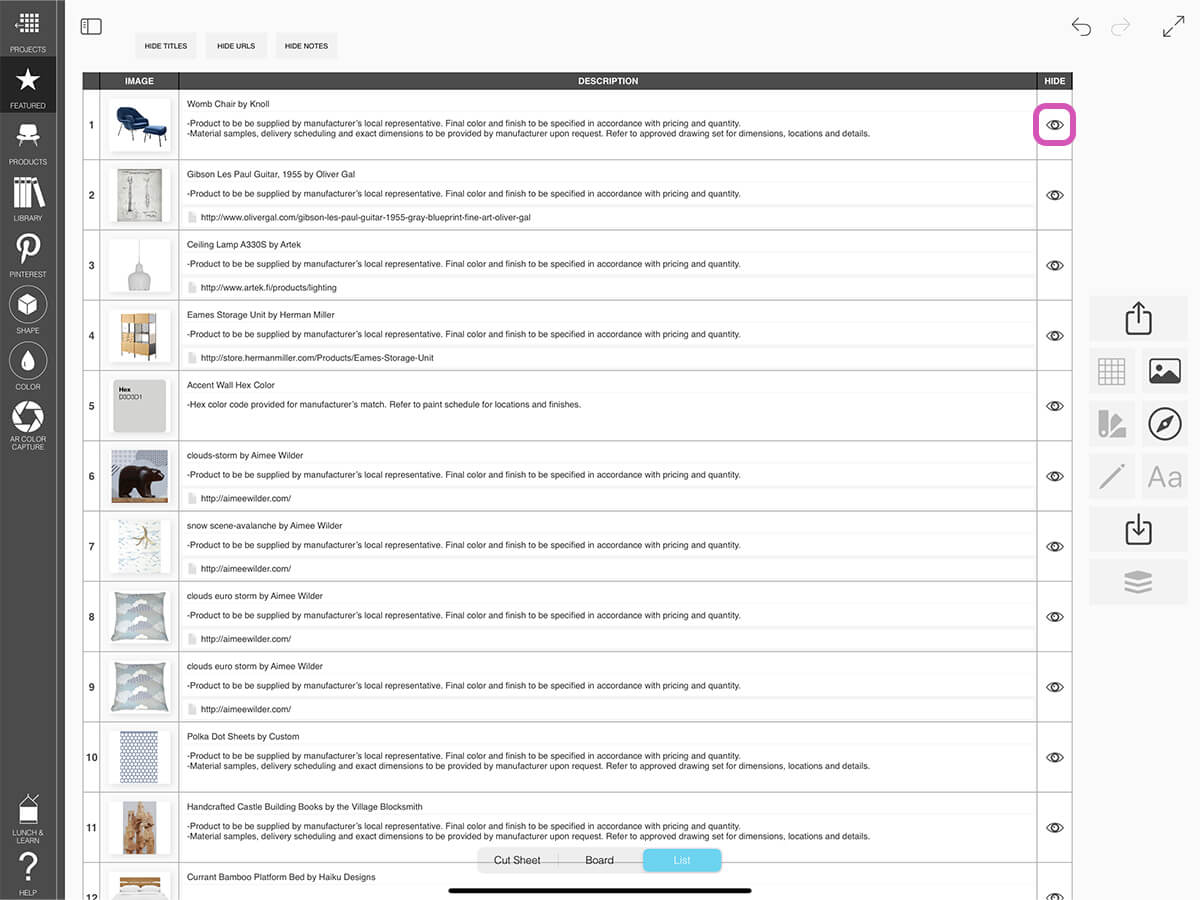 ---
How To Video
Enjoy this how to video highlighting how to use lists.
---
Version: 4.0
Why Morpholio Board for Architects and Interior Designers?
Morpholio Apps are not only the best apps for architects, interior designers, decorators and landscape designers, they also now work as a perfect compliment to, and seamlessly with, all of your favorite architectural and interior design software. This includes Autodesk AutoCad, Revit, SketchUp, Rhino, Pinterest, Adobe Photoshop, Shapr3D, UMake and many more. In addition, your Apple iPad, iPhone and Apple Pencil will never be more exciting to use as Morpholio's suite of drawing, design and mood board apps become even more essential in your design process.