AR Color Capture
Did you know you can now use Augmented Reality (AR) in Board to virtually sample and explore color from the world around you — in seconds? With AR Color Capture, you can discover colors around you and import them as color swatches directly into your boards.
---
How to Get Started with AR Color Capture
Learn how to use AR Color Capture.


Step 1. Launch AR Color Capture
Tap the "AR Color Capture" tab to open AR Color Capture mode.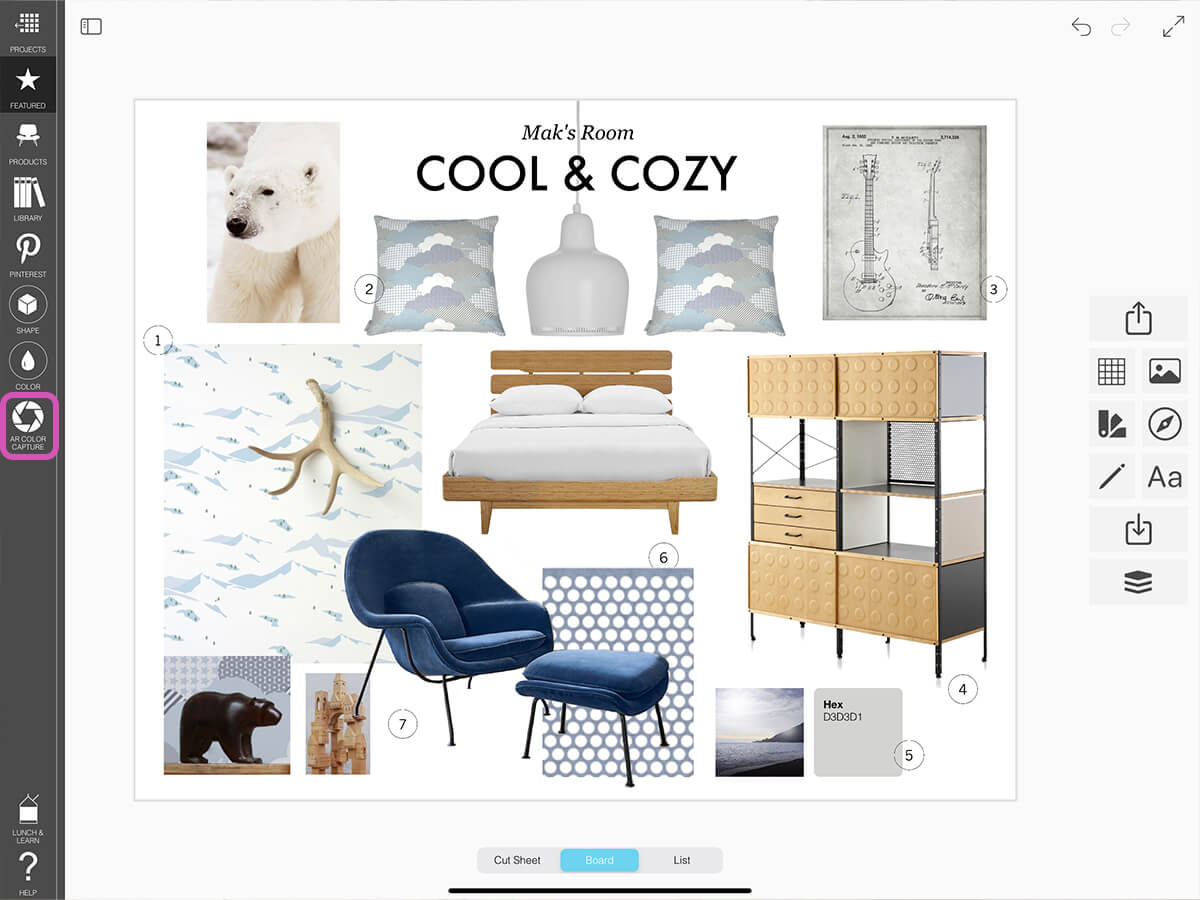 Step 2. Capture Color Sample Dots
Tap any Yellow dot on your screen to capture the color sample of that area or object. You'll see an AR Color Bubble appear on the screen as well as a Swatch Tile on the right side of your screen.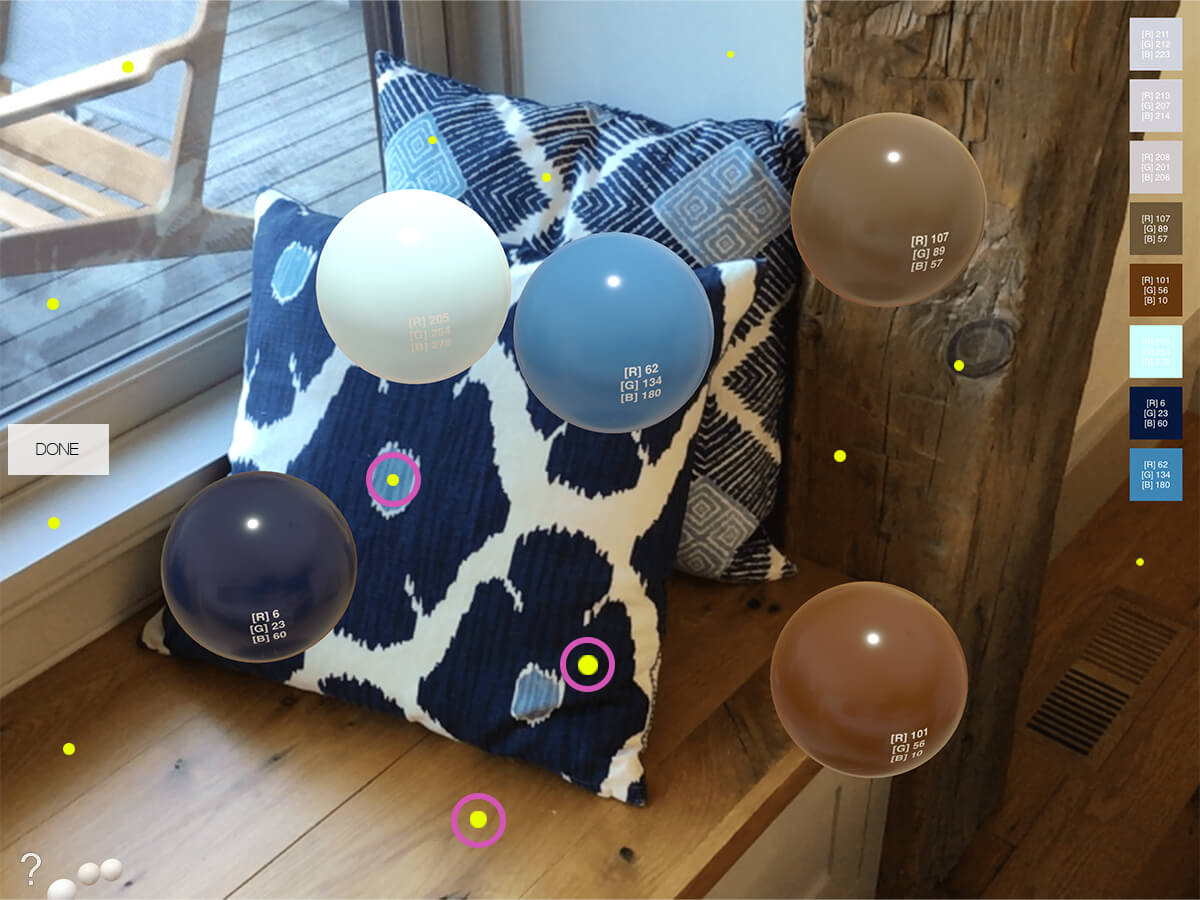 Step 3. Add a Swatch to Your Board
Tap a Swatch Tile on the right side to add that swatch color to your board.
Step 4. Delete Color Bubble
Tap any AR Color Bubble to delete it from your selection.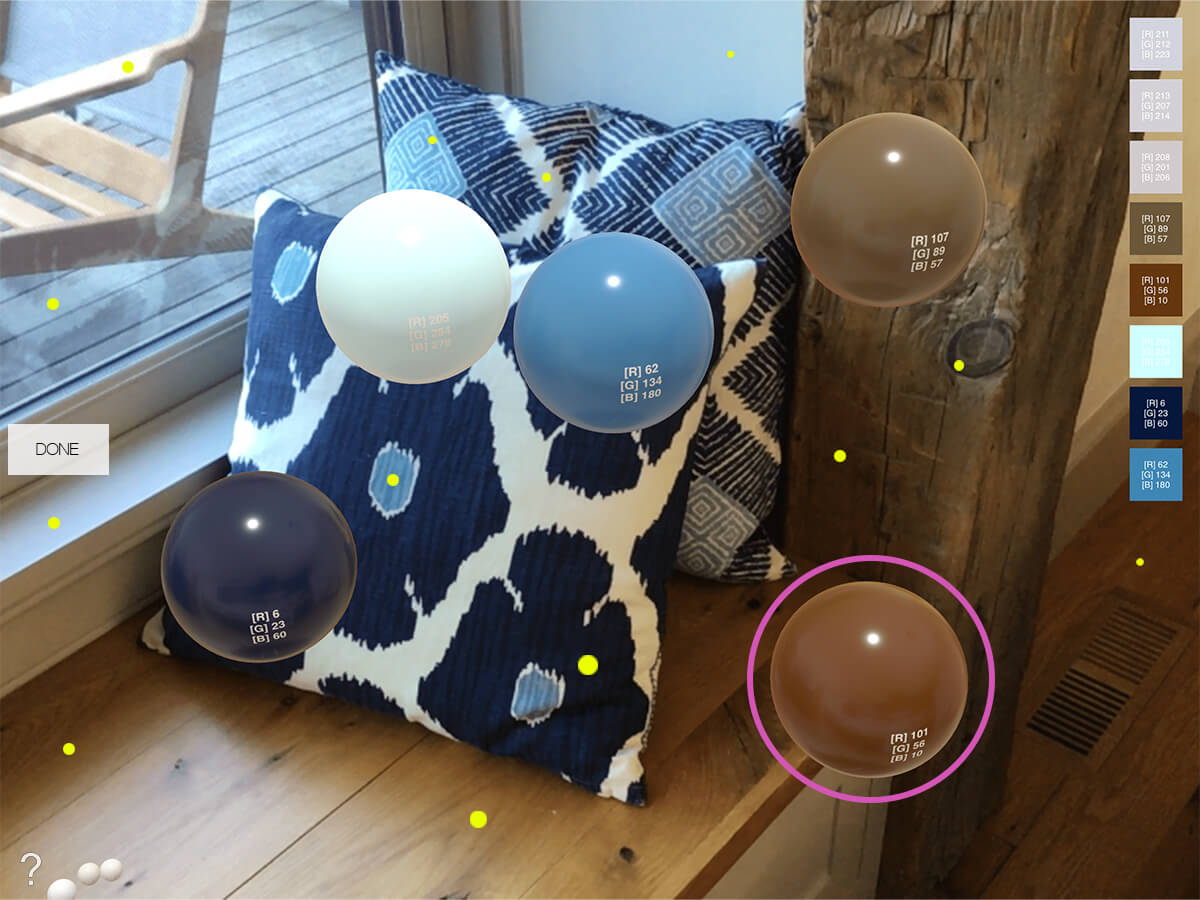 Step 5. Return To Board
Tap "Done" to return to the mood board space.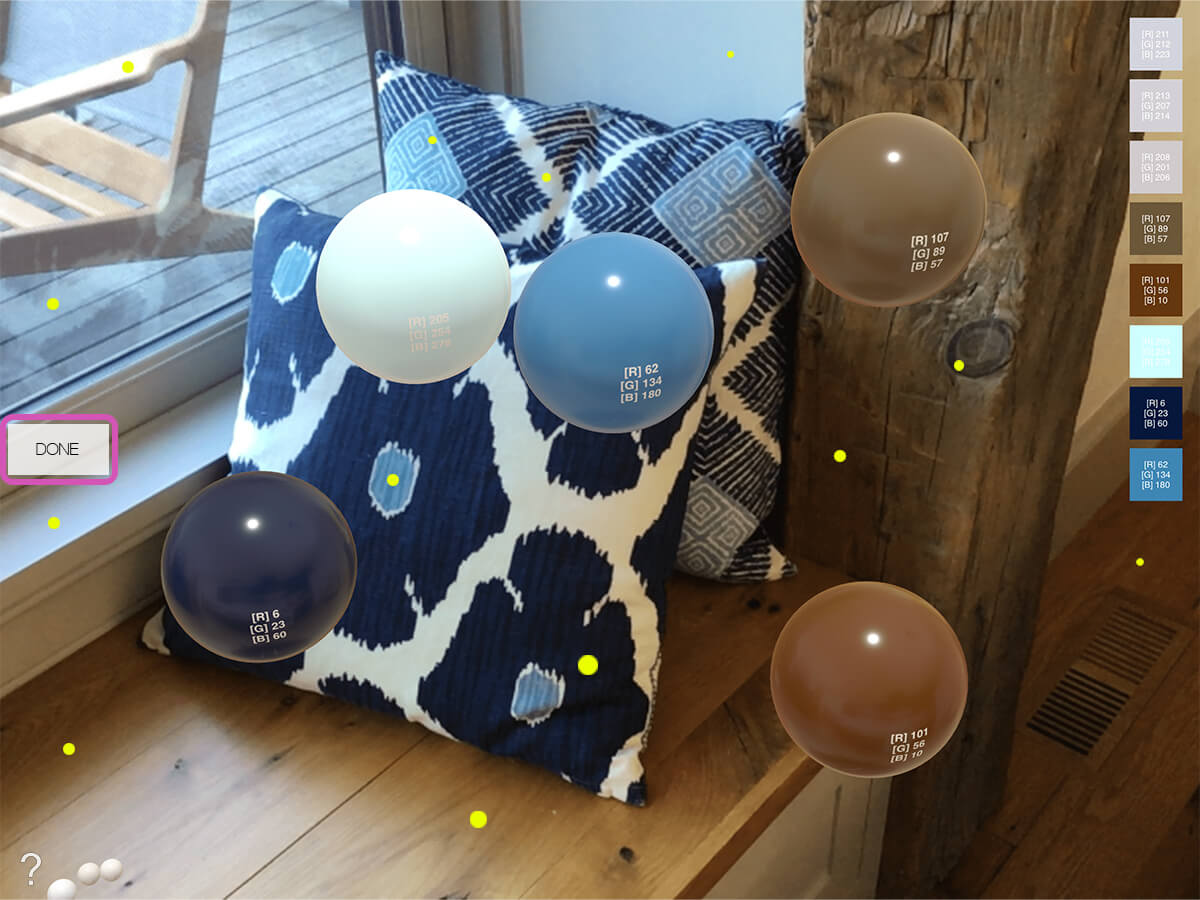 Step 6. Edit Your Swatches
You'll see that all of the color swatches you selected from AR Color Capture have been added to your Board. To change the swatch shape, tap the swatch. Then hit the Swatch button in the image toolbar to edit your swatch.
Learn how to edit your swatch shapes here >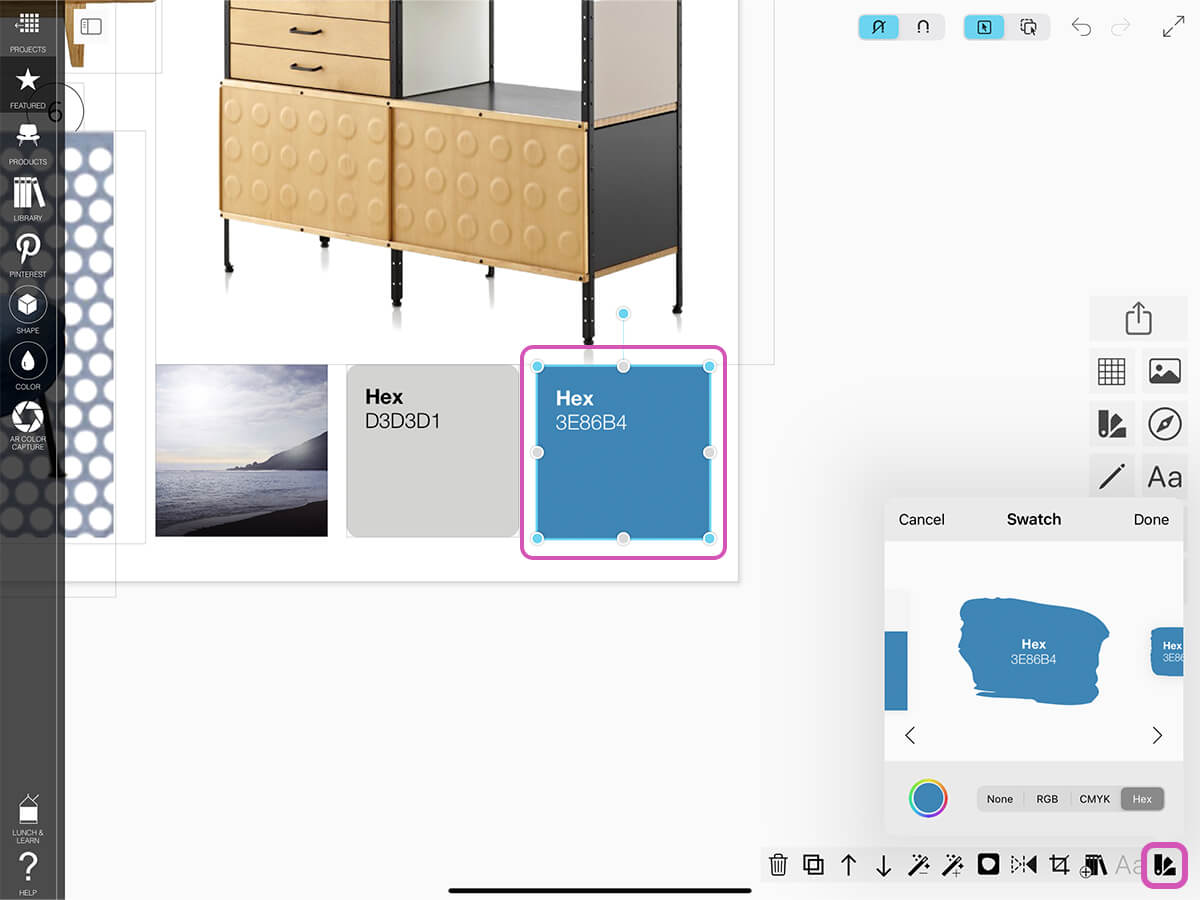 ---
How To Video
Enjoy this how to video highlighting how to use AR Color Capture.
---
Additional Resources
How To...AR Color Capture
---
Version: 4.0
Why Morpholio Board for Architects and Interior Designers?
Morpholio Apps are not only the best apps for architects, interior designers, decorators and landscape designers, they also now work as a perfect compliment to, and seamlessly with, all of your favorite architectural and interior design software. This includes Autodesk AutoCad, Revit, SketchUp, Rhino, Pinterest, Adobe Photoshop, Shapr3D, UMake and many more. In addition, your Apple iPad, iPhone and Apple Pencil will never be more exciting to use as Morpholio's suite of drawing, design and mood board apps become even more essential in your design process.