Settings
Your settings help you configure your default workspace. Once you have the perfect setup, you can always come back to adjust the details. These pro settings help make Board the best app for interior design.
---
How to Adjust Your Settings
Step 1. Your Subscription Status
Check your subscription status or tap "Restore Subscription" to use a subscription purchased using the same Apple ID account on another device.
Pro Tip
Tap on "Pro Status" to view the subscription store and see the different subscription tiers.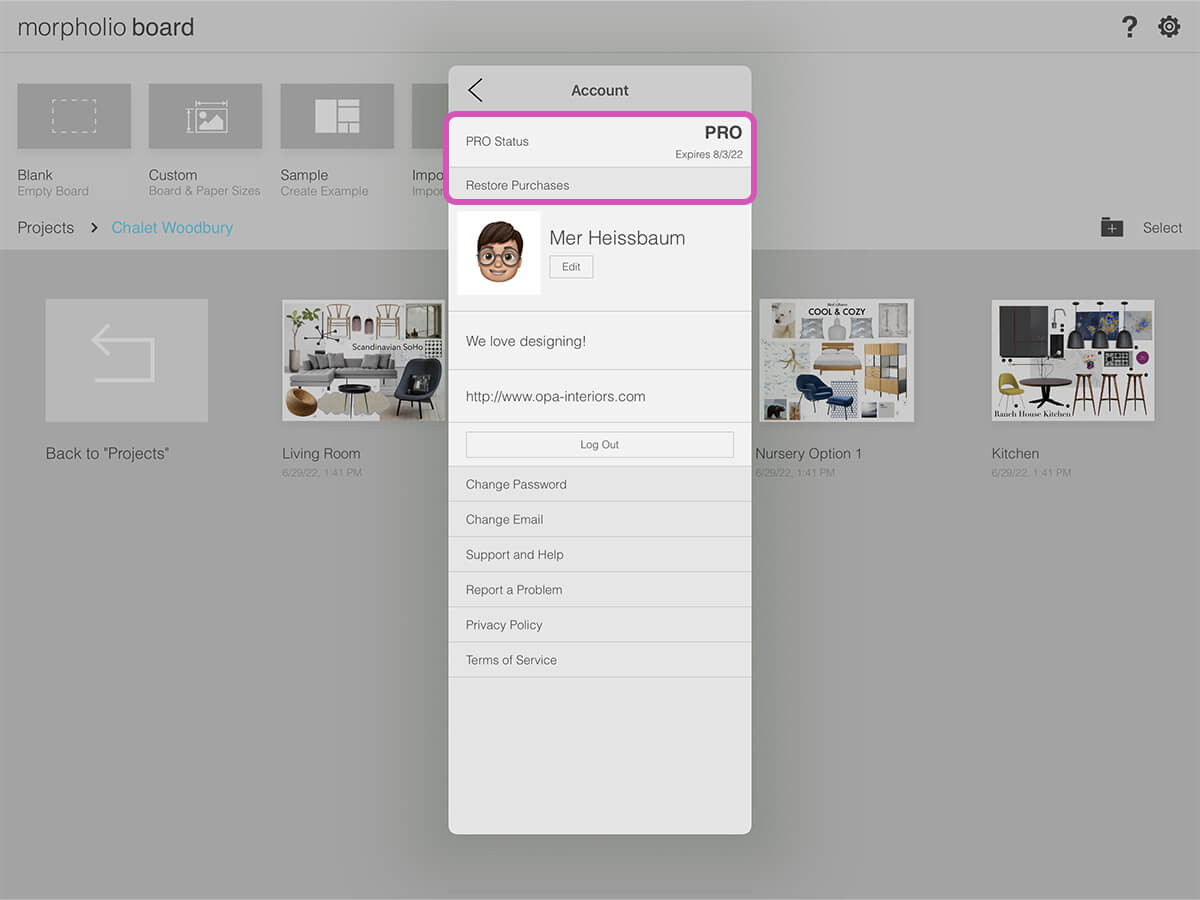 Step 2. Update Morpholio Account Profile
Use this section to edit your Morpholio account picture, personal description, and website. If you need to switch Morpholio accounts, just tap "Log Out". You can also change your Morpholio account password or email here too.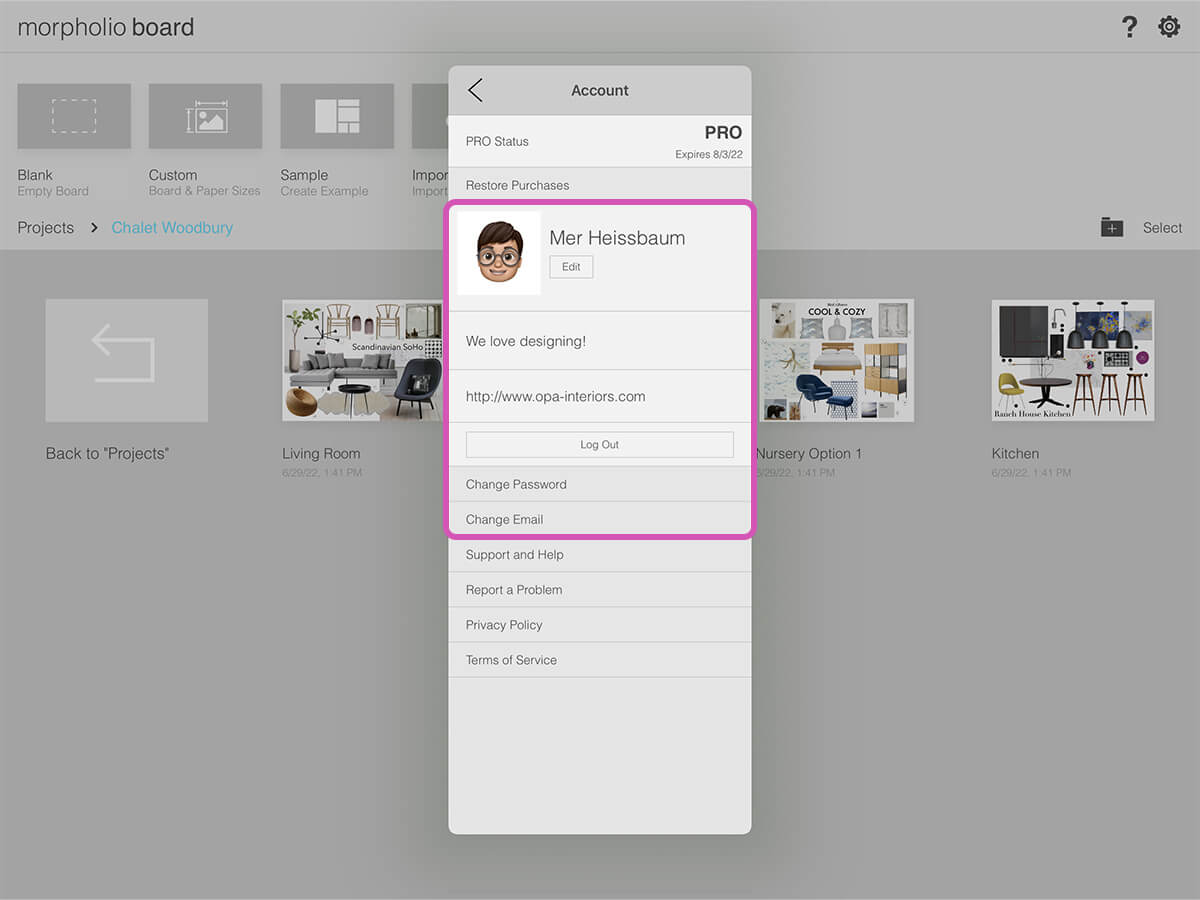 Step 3. Use the Help Resources
Tap "Support and Help" to check out all of the amazing videos, user guides, and resources to help you figure out any question you might have about Trace. Tap "Report a Problem" to get direct feedback from our support team within 48 hours.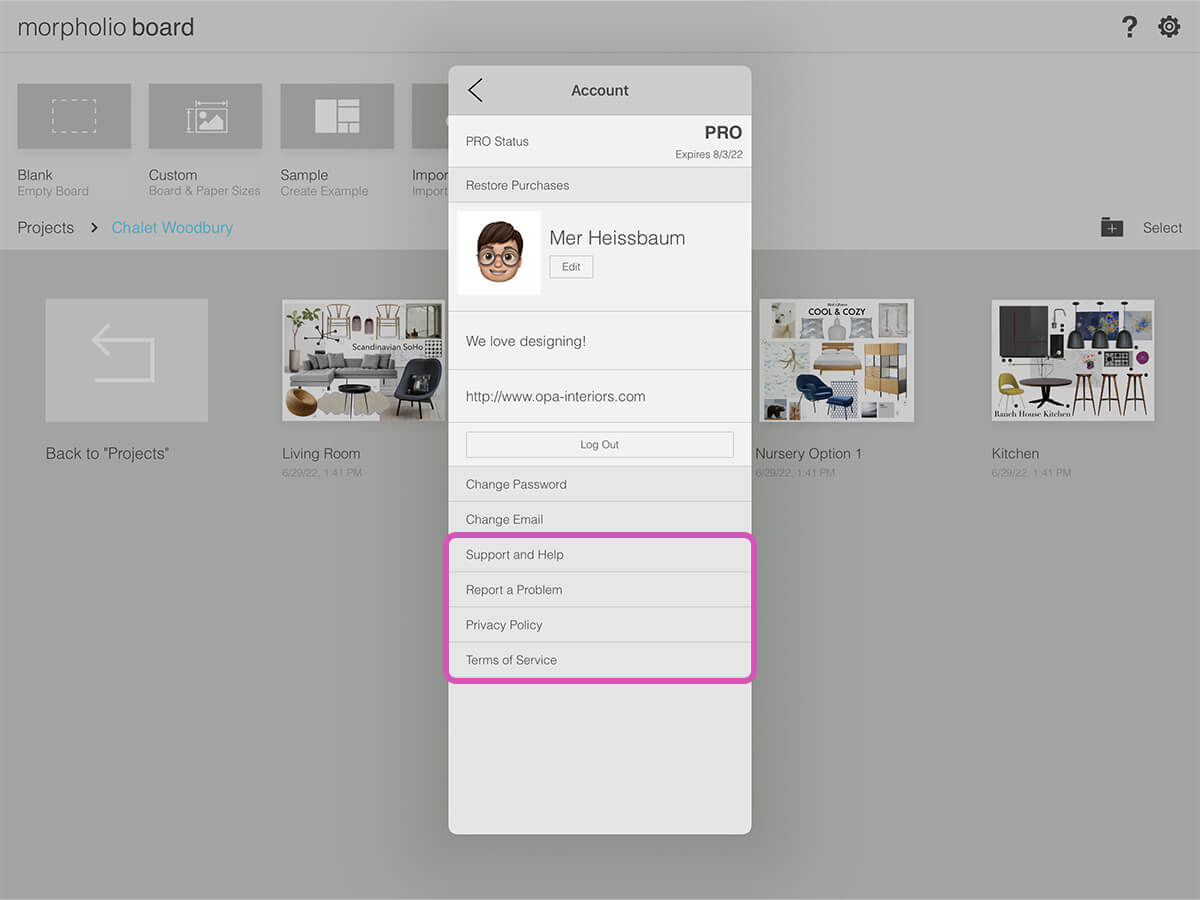 ---
How To Video
Enjoy this how to video highlighting how to navigate your settings.
---
Additional Resources
How to...Set Up Left-Hand Mode
---
Version: 4.0
Why Morpholio Board for Architects and Interior Designers?
Morpholio Apps are not only the best apps for architects, interior designers, decorators and landscape designers, they also now work as a perfect compliment to, and seamlessly with, all of your favorite architectural and interior design software. This includes Autodesk AutoCad, Revit, SketchUp, Rhino, Pinterest, Adobe Photoshop, Shapr3D, UMake and many more. In addition, your Apple iPad, iPhone and Apple Pencil will never be more exciting to use as Morpholio's suite of drawing, design and mood board apps become even more essential in your design process.