Web Clipper
Inspiration can come from anywhere but one of the easiest places to get inspired is online. With the web clipper, you can add images from any website and once they're added to your board, they automatically link back to the product website.
---
How to Get Started with the Web Clipper
Learn how to add images to your mood board from any website.


Step 1. Open the Web Clipper
Tap the Web Clipper button.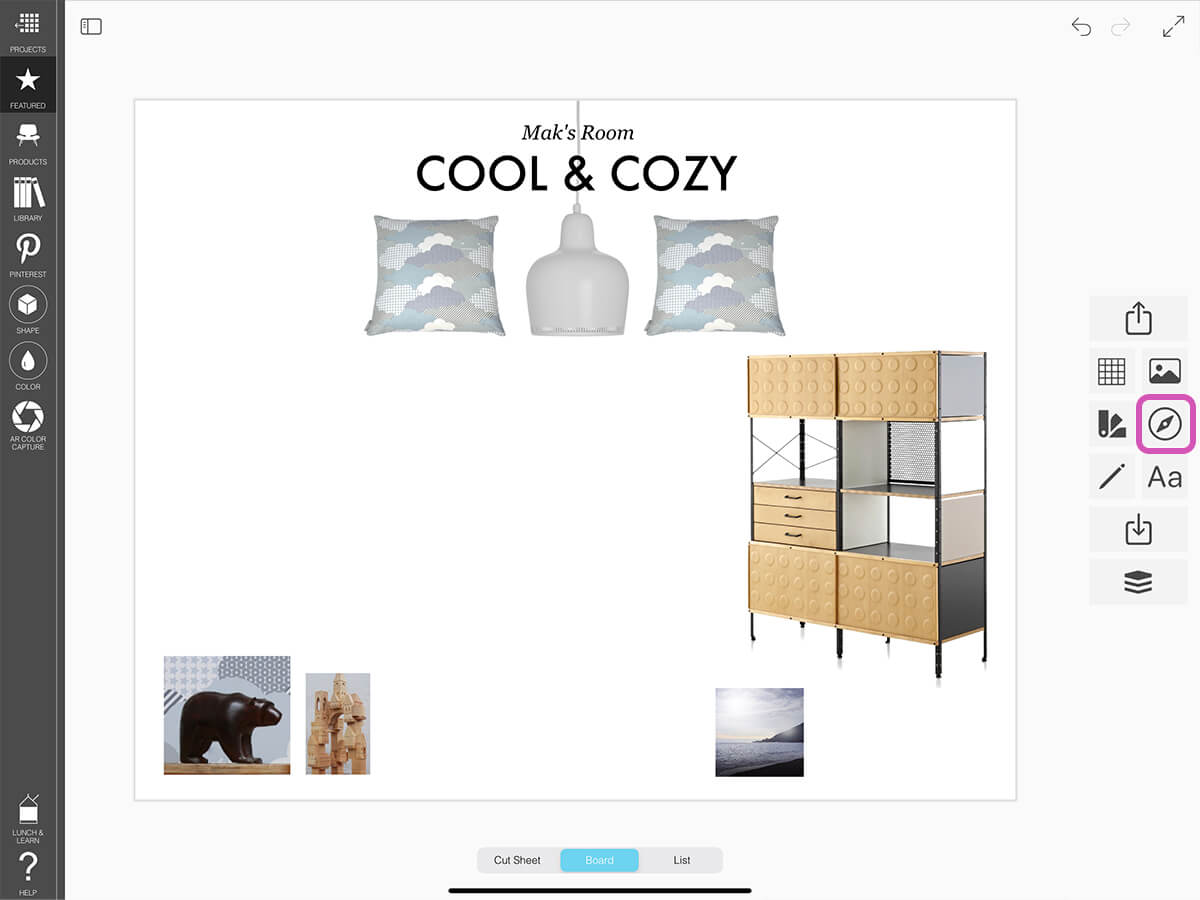 Step 2. Navigate to Your Website
Use the Search Bar and Navigation buttons to get to the product webpage you want.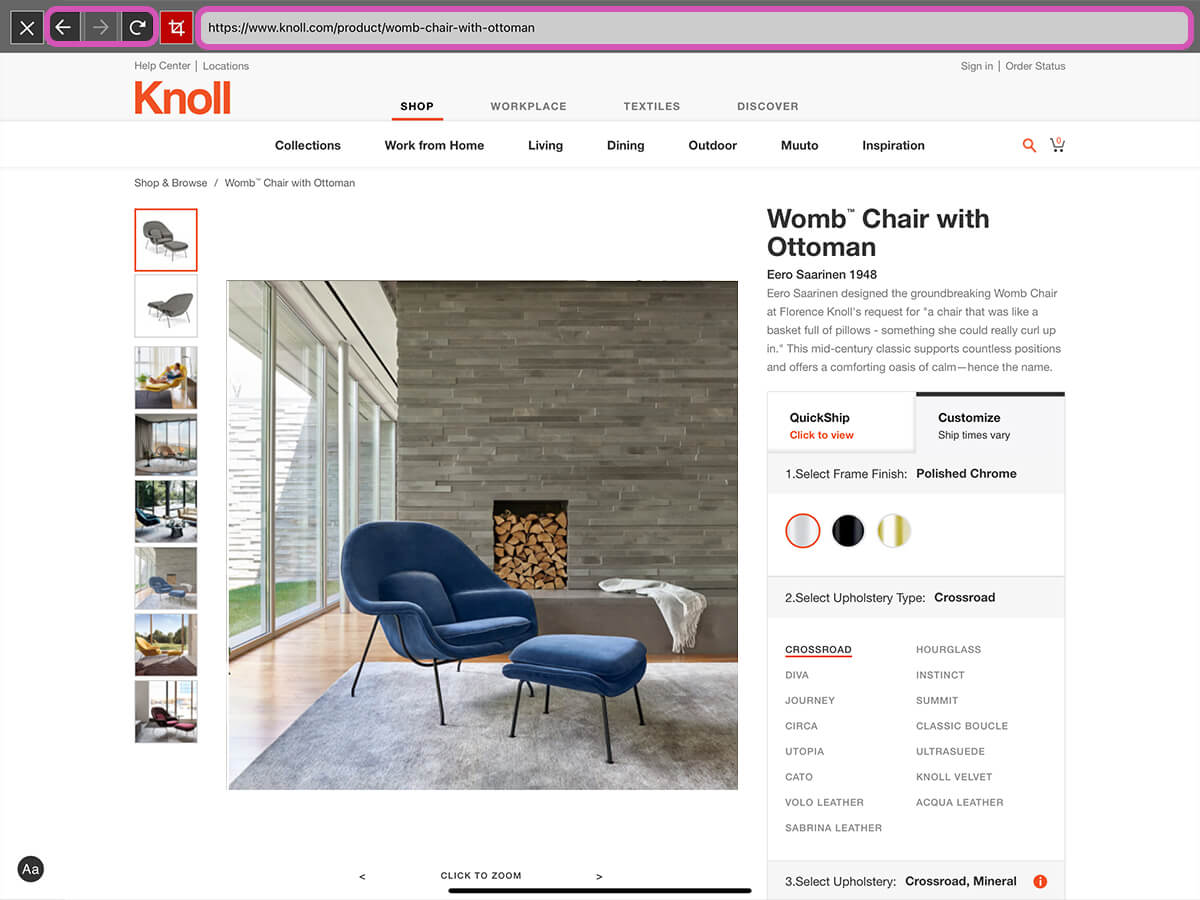 Step 3. Clip Your Image
Tap the Crop button and then drag the Red Nodes to select the area that you want to clip.

Step 4. Insert Your Clip
Tap the Check button to insert your clip into your board. Scale and place the image on your board.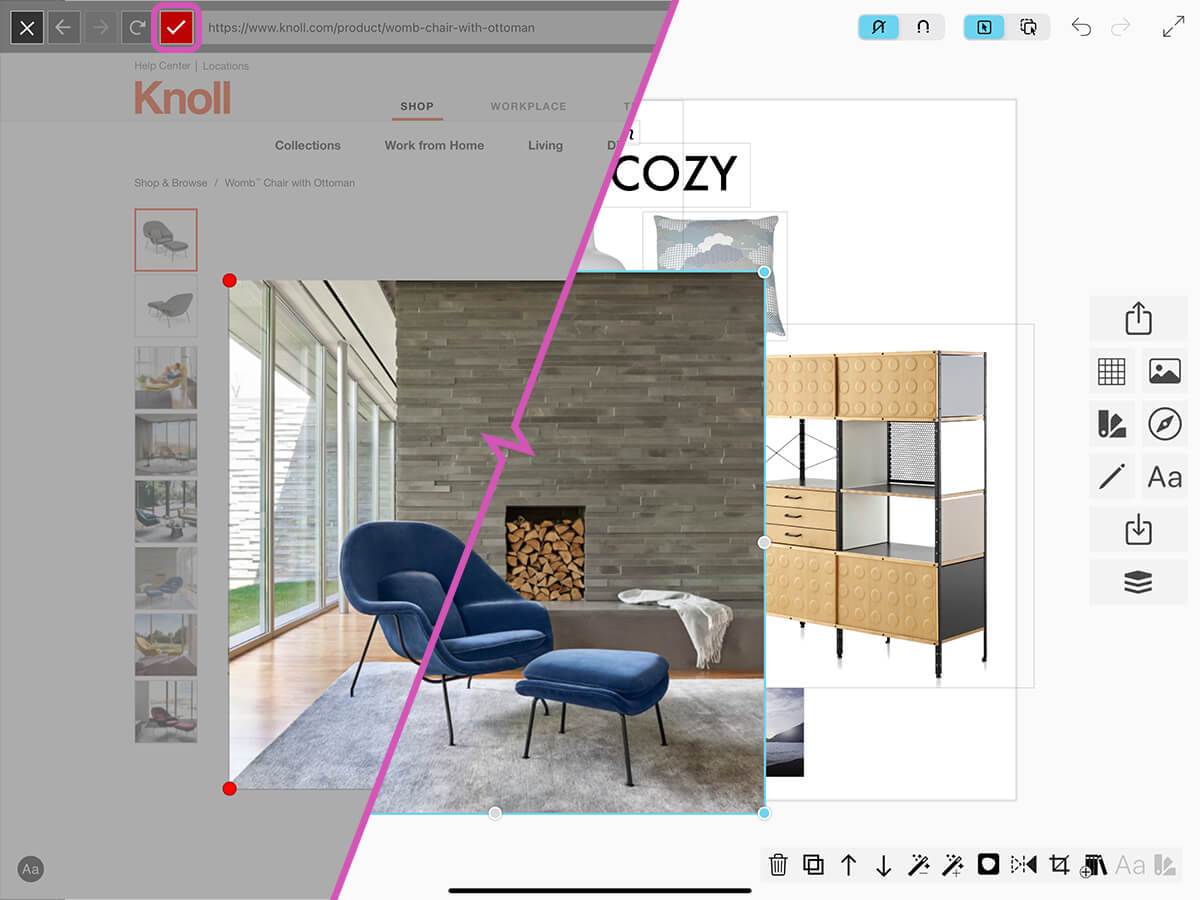 Step 5. Remove the Background
Did you find the right product but the background doesn't match your board? Use the Cut Out tools to remove the background!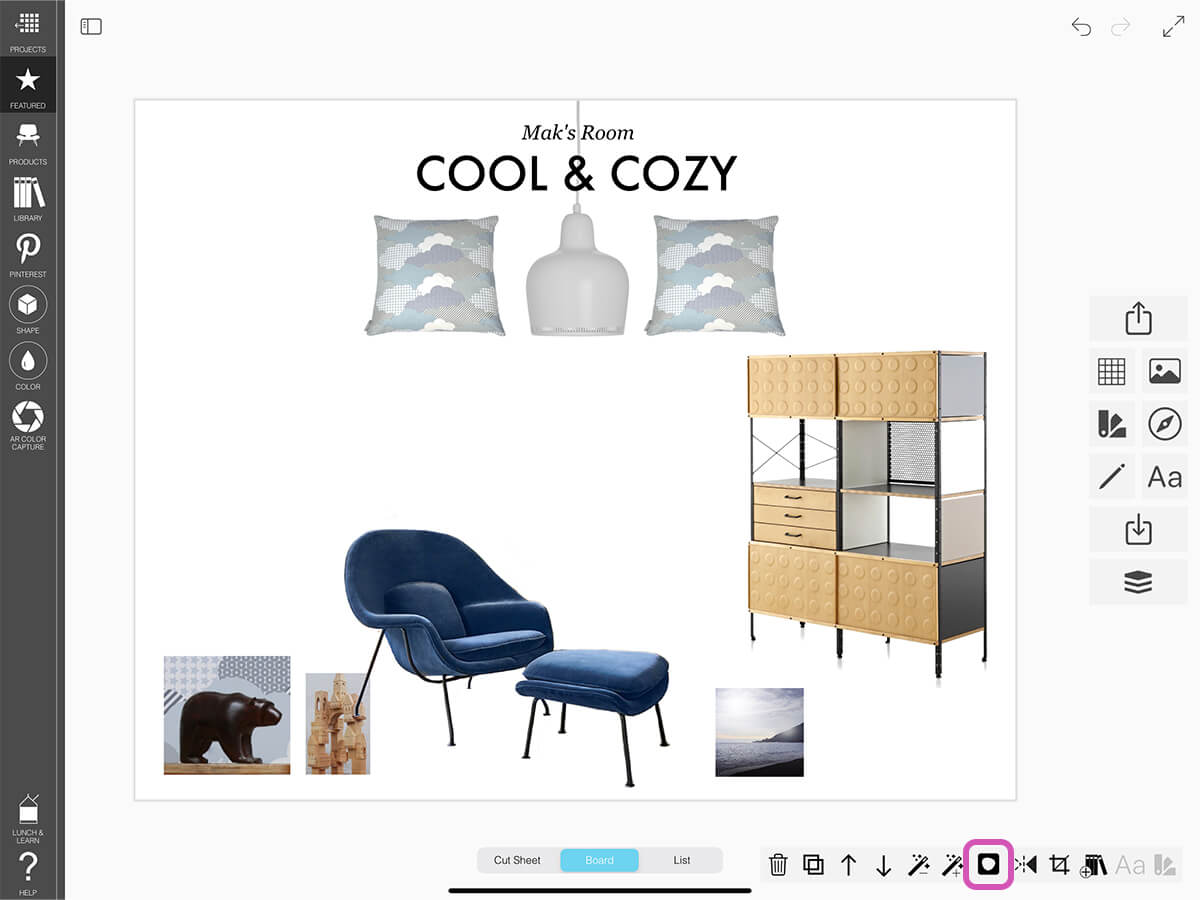 ---
How To Video
Enjoy this how to video highlighting how to add images to your mood board using the web clipper.
---
Version: 4.0
Why Morpholio Board for Architects and Interior Designers?
Morpholio Apps are not only the best apps for architects, interior designers, decorators and landscape designers, they also now work as a perfect compliment to, and seamlessly with, all of your favorite architectural and interior design software. This includes Autodesk AutoCad, Revit, SketchUp, Rhino, Pinterest, Adobe Photoshop, Shapr3D, UMake and many more. In addition, your Apple iPad, iPhone and Apple Pencil will never be more exciting to use as Morpholio's suite of drawing, design and mood board apps become even more essential in your design process.