New Projects
Morpholio Board has a project type for every stage of the interior design, landscape design, or any other design process. Start designing your mood board on a blank page, a standard digital or print size, get inspiration from a sample board, or import a Board project.
---
How to Start a New Project
Step 1. Select a Project Type
You can choose the type of project you want to create by tapping any of the buttons at the top of the project page.
Blank
Quickstart a moodboard with a blank, square canvas.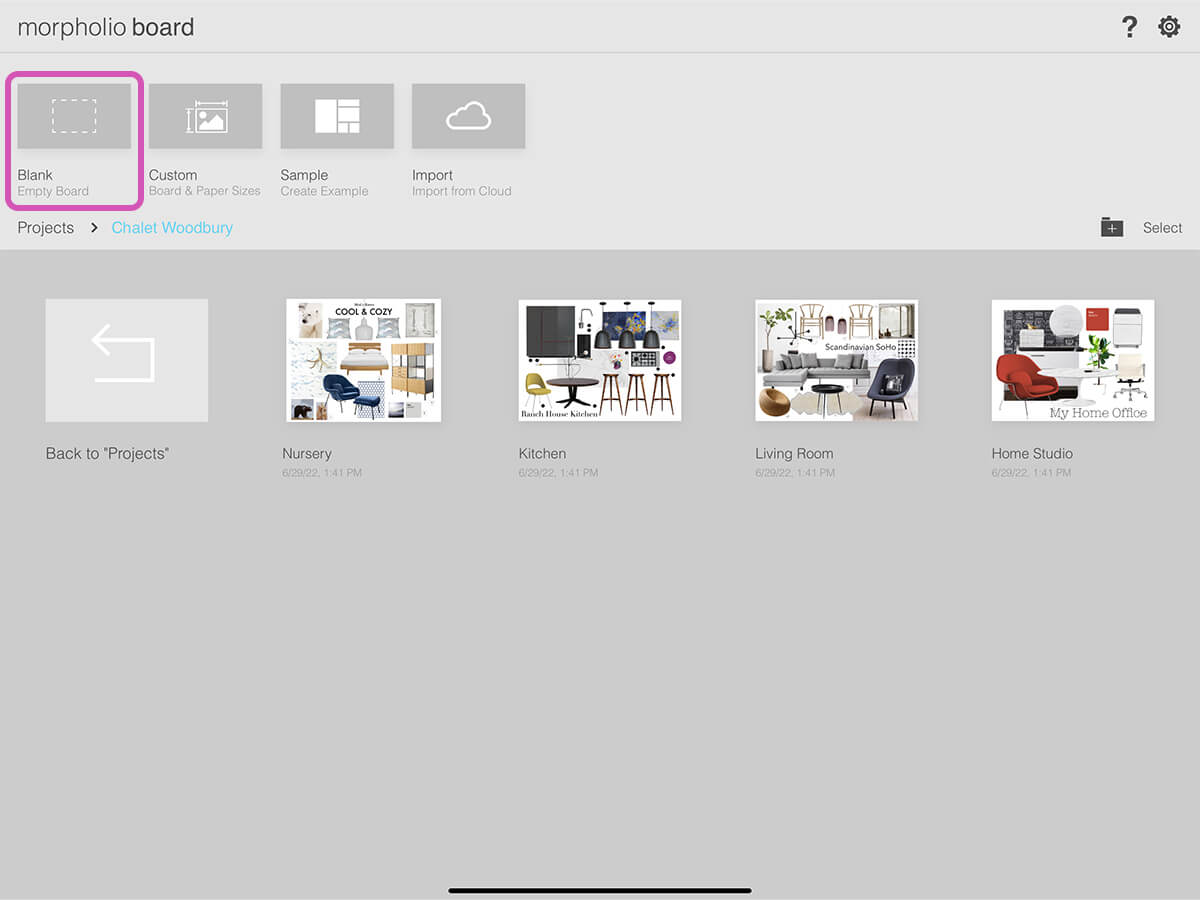 Custom
Pick your page size from any standard screen, social, or print size.
Sample
If you need some inspiration, start with a board that is pre-loaded with products from Morpholio Board's curated product library.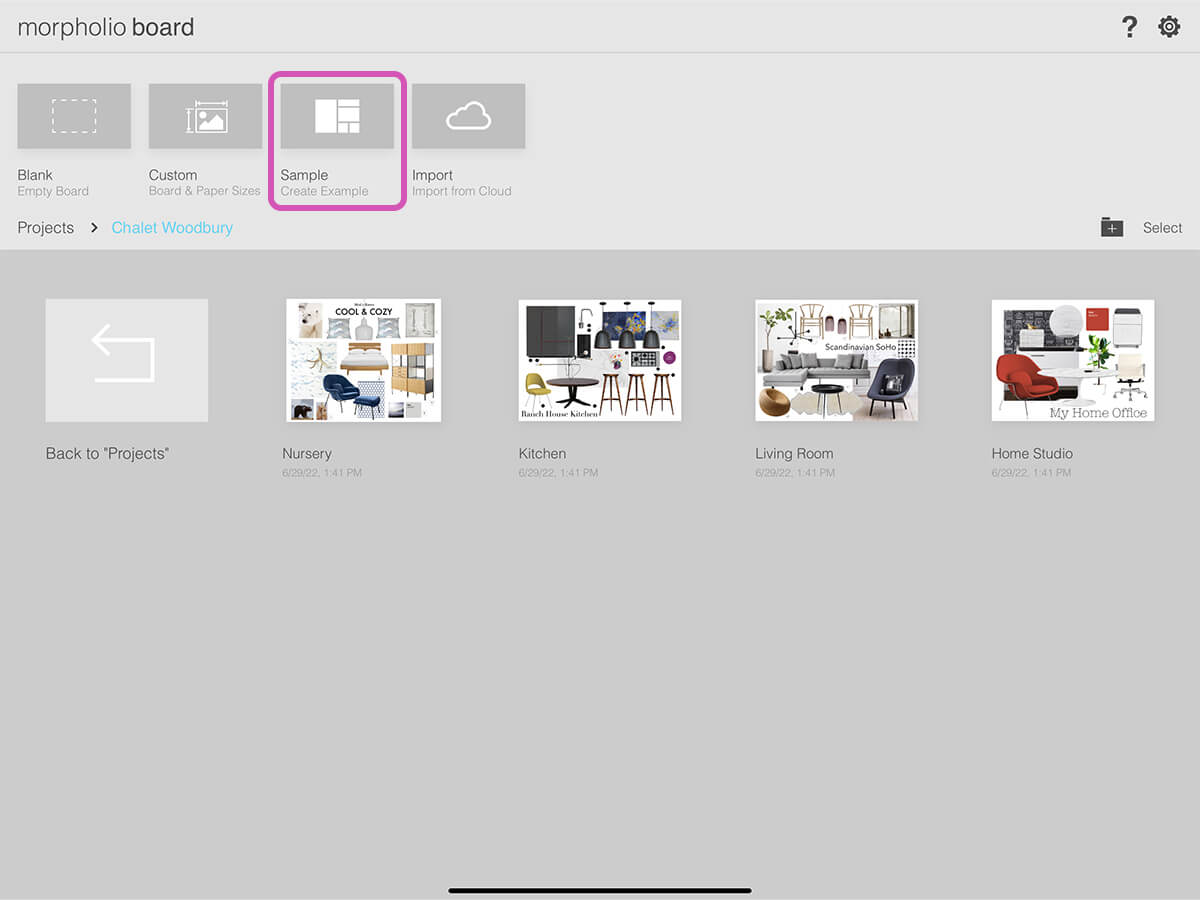 Import
Bring in a Morpholio Board project from any cloud storage to continue editing and designing.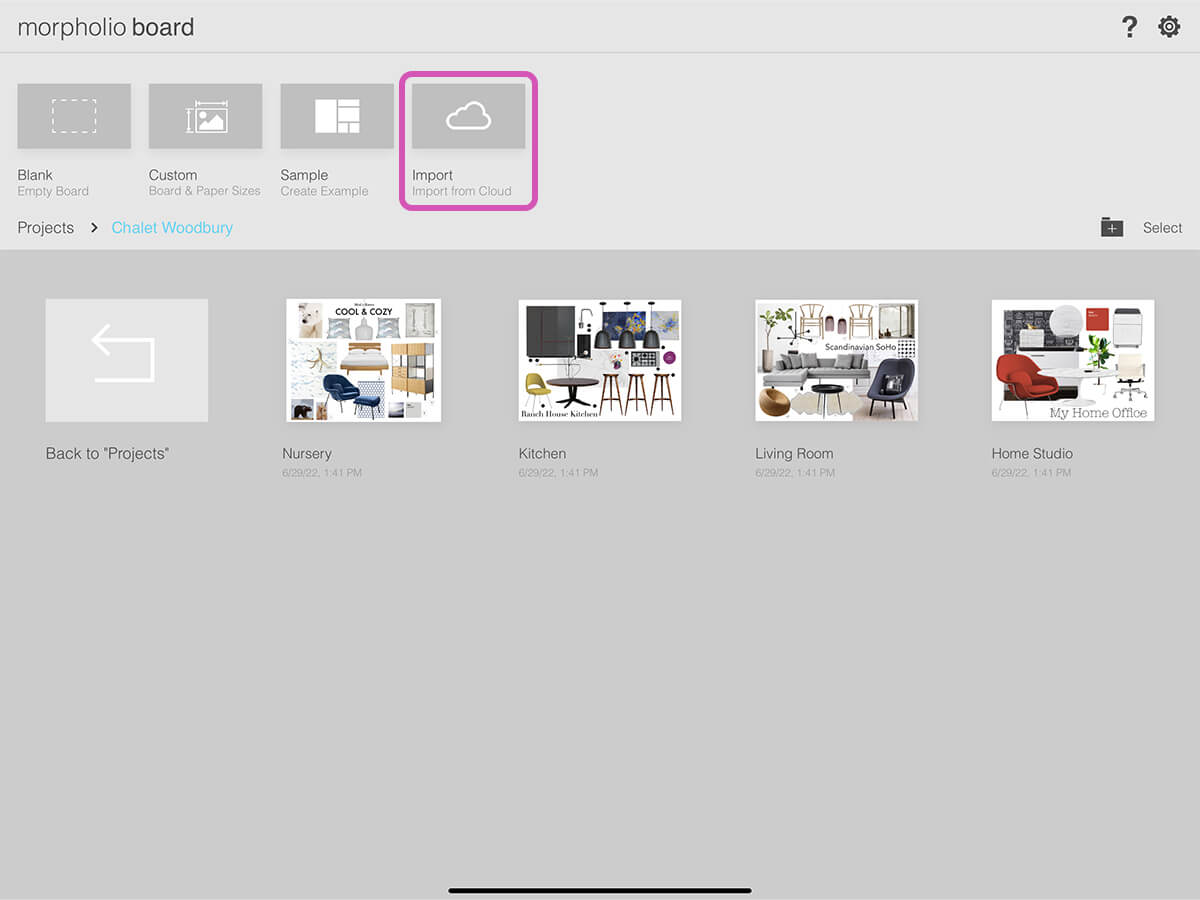 Step 2. Start Designing
Create your masterpiece! Then, when you are done moodboarding, tap the Project Page button to go back to the project page.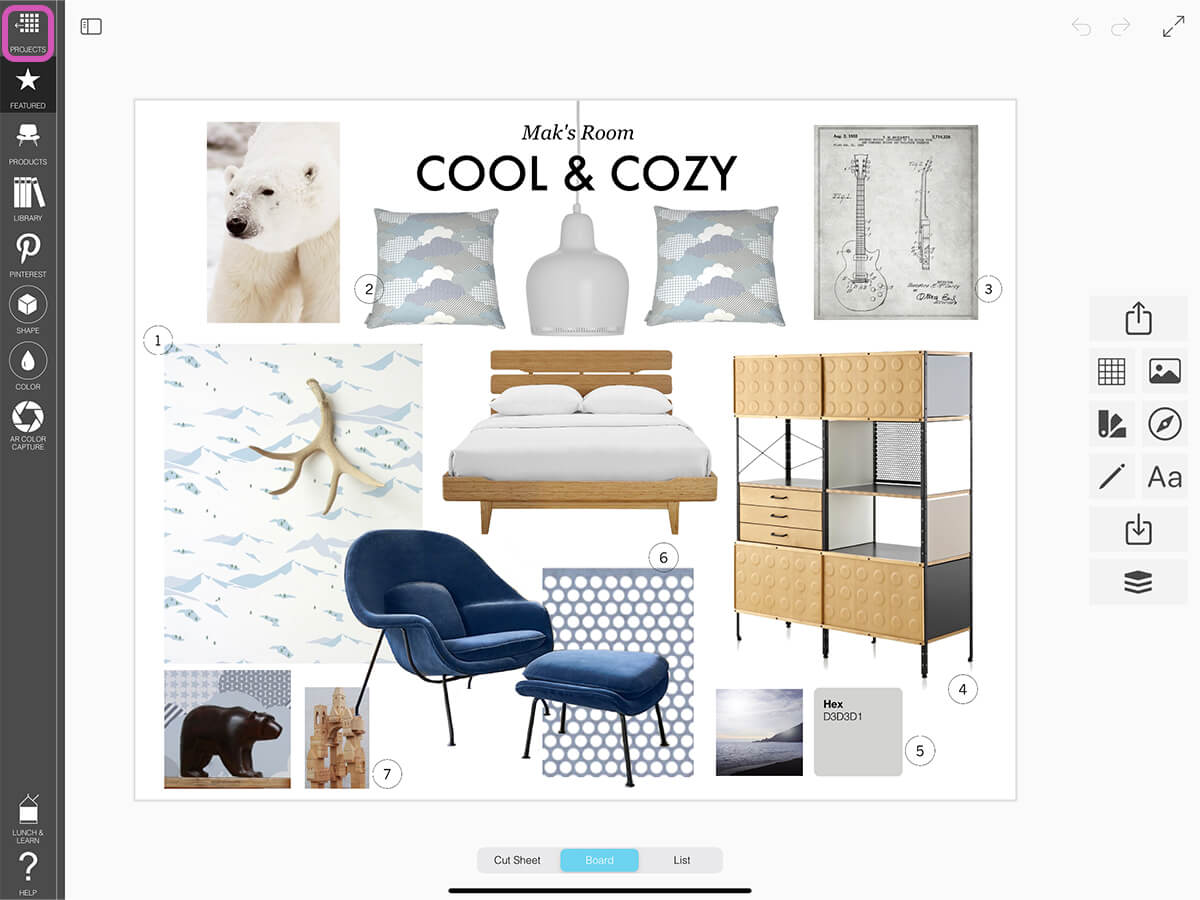 Step 3. Name Your Project
It's always critical to name your project so you can find it later. Tap "Select" and then tap the Title text box to change the project name.
Step 4. Organize & Manage Your Projects
Learn all about rearranging and managing your projects here >
---
How To Video
Enjoy this how to video highlighting how to navigate your project page.
---
Additional Resources
Build Your First Moodboard in 5 Easy Steps
---
Version: 4.0
Why Morpholio Board for Architects and Interior Designers?
Morpholio Apps are not only the best apps for architects, interior designers, decorators and landscape designers, they also now work as a perfect compliment to, and seamlessly with, all of your favorite architectural and interior design software. This includes Autodesk AutoCad, Revit, SketchUp, Rhino, Pinterest, Adobe Photoshop, Shapr3D, UMake and many more. In addition, your Apple iPad, iPhone and Apple Pencil will never be more exciting to use as Morpholio's suite of drawing, design and mood board apps become even more essential in your design process.